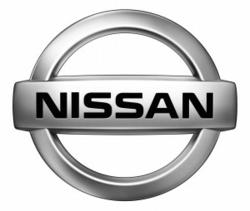 Manhattan, KS (PRWEB) October 13, 2011
GE and Nissan have pressed the accelerator on the drive to electrified transportation, by signing a two-year research collaboration to speed up the development of a reliable, robust smart charging infrastructure to fuel mass market adoption of electric cars like the Nissan LEAF. This is great news according to the professionals at Briggs Nissan - the leading Nissan dealership in Manhattan, Kansas and surrounding areas.
GE and Nissan have identified two key focus areas for the research efforts. The first relates to the integration of electric vehicles with homes and buildings. The second looks at electric vehicle charging dynamics and the future impact on the grid once millions of electric cars are on the road.
"As the U.S. and world move toward electric vehicles, the automotive sector is forming new industry connections that extend well beyond the traditional OEM space," said Mark Little, Senior Vice President and Director, GE Global Research.
"One of the biggest connections being made is with companies that generate and provide electricity. As a major provider of power generation equipment and energy services, GE is in a great position to help the automotive industry bring millions of electric vehicles onto the grid."
The R&D agreement connects leaders in two major industry sectors that will work together to increase adoption of electric cars.
"Connections like this research partnership with GE reinforce Nissan's commitment to bring zero emission mobility to the mass market," said Carla Bailo, senior vice president, Research and Development, Nissan Americas.
"GE's broad expertise with energy networks will help Nissan create better conditions in the market for electric cars like Nissan LEAF, and add value for our customers both now and in the future."
With more than 25% of the electricity in the world generated or distributed by GE equipment, GE brings its considerable expertise of the power grid infrastructure to help address the global challenge of integrating millions of electric cars onto the grid. With the all-electric Nissan LEAF, Nissan is the leader in zero emission vehicles, developing new technologies and partnerships to speed mass market adoption of electric cars and to ensure their successful integration into the grid. Several projects around the two focus areas already are underway.
Locals who want to learn more about any of the great new Nissan technology available now should stop in at Briggs Nissan - the leading Nissan dealer in Manhattan, KS. Their sales team can answer any questions consumers have about the Nissan LEAF or any of the vehicles they have available for sale.
###