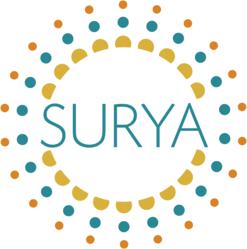 Atlanta, GA (PRWEB) October 12, 2011
Surya, a leading manufacturer of area rugs and home accessories, announced today that Satya Tiwari has been selected as a 2011 Top 25 Entrepreneur by Business to Business magazine.
Each year Business to Business magazine recognizes the top entrepreneurs in Atlanta, Georgia. Winners of this award are entrepreneurs who have created innovative, high-achieving companies that contribute to their industry and business communities.
Since joining Surya in 2004, Tiwari has been instrumental to the growth of the Surya brand and awakening a sleepy industry. Under Tiwari's leadership the company has grown to $35 million in annual revenues, seeing double-digit growth annually from 2004 thru 2011, a trend that is expected to continue.
"Through his innovative ideas and leadership, Satya has created a company that is changing the rug and home accessories industry," said Sandeep Luke, Head of Business Development at Surya. "As a visionary for this company Satya deserves this honor and all of us at Surya couldn't be more proud."
Tiwari and all other 2011 award recipients will be honored at the 2011 Top 25 Entrepreneurs and Ones to Watch Awards ceremony on Thursday, November 3rd at the Georgia Tech Hotel and Conference Center.
In addition, Tiwari will be profiled in a special section in the November/December issue of Business to Business magazine.
The 2011 Business to Business Atlanta Top 25 Entrepreneur awards are presented in partnership by Business to Business magazine and Gifford, Hillegass & Ingwersen (GH&I)
About Surya:
Surya is a vertically integrated manufacturer of area rugs and home accessories. It is known for its innovative rug designs and strong approach to thorough business practices. Surya emphasizes its expert understanding of the latest interior design and fashion trends, translating them into each of its product lines, blending the perfect combination of color, pattern and texture. Currently, Surya exhibits in Atlanta, High Point, Las Vegas, New Delhi and New York. The company recently celebrated its 35th anniversary. To learn more, visit http://www.surya.com or http://www.facebook.com/suryasocial.
About Business Leader Media and Business to Business magazine:
For the past 20 years, Business Leader Media has provided local business intelligence to readers in several Southeast markets. Its products include magazines, websites, email newsletters, and a number of networking and awards events for businesses, ranging from the top small businesses of the South to women leaders of excellence, from catalyst entrepreneurs to business leaders of the year. Business to Business magazine publishes bi-monthly in Atlanta. Business Leader operates in nine markets, including: Atlanta; Greensboro/Winston-Salem, Charlotte, and Raleigh-Durham in North Carolina; Miami, Tampa and Jacksonville in Florida; and Nashville and Memphis in Tennessee. To learn more, visit http://www.businessleader.com/.
###