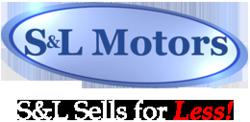 Pulaski, WI (PRWEB) October 15, 2011
S&L Motors one of the leading Chrysler dealerships in Northern Wisconsin would like to announce that it has recently been reported that Chrysler Group, LLC will put an end to one of their bread winners, the Dodge Grand Caravan, at some point during the 2013 calendar year. This will leave Chrysler Group with the Chrysler Town & Country to do minivan battle for the domestic automaker. This moved is being looked at quite puzzlingly due to the fact that the Dodge Grand Caravan has sold more than 14,000 units than the Town & Country through September of this year.
On top of the Dodge Grand Caravan being put to rest, the Dodge Avenger will also be discontinued when the Chrysler 200 releases a replacement in 2013. Both the Avenger and 200 are nearly identical outside of the aesthetics.
It is believed that Chrysler Group is making this move to eliminate car dealership duplication, something Chrysler Group's previous owners, Cerberus Capital Management supported heavily. It has also been heavily speculated that the Grand Caravan and Avenger will be restored by a single future Dodge crossover vehicle that will be released on the Fiat platform, which seems to be gaining more and more steam in the US.
S&L Motors is a Pulaski, Wisconsin car dealership. They feature Chrysler, Dodge, Jeep and Ram makes and also have a service center at the same location.
###