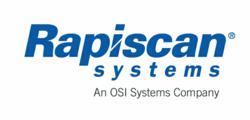 Hawthorne, CA (PRWEB) October 12, 2011
Rapiscan Systems is pleased to announce its selection as a finalist for the Government Security News(GSN) magazine 3rd Annual Homeland Security Awards. The GSN Homeland Security Awards celebrate the ongoing public-private partnership between all branches of federal, state and local government in the United States and the private sector vendors of IT security and physical security products, solutions and technologies, whose combined efforts successfully defend and protect the nation's people, property and way of life. Winners will be announced at the 2011 awards dinner on November 14 at the JW Marriott Hotel in Washington, D.C.
The annual event honors finalists and winners in three broad categories, including:

Vendors of IT Security Products and Solutions
Vendors of Physical Security Products and Solutions
Government Excellence awards
Rapiscan is a finalist in the Vendors of Physical Security Products and Solutions category. Their Eagle M45 cargo and vehicle inspection unit is up for the Best Explosive Detection Product or Solution award.
The Rapiscan Eagle M45 is part of Rapiscan's premier mobile cargo screening line. A self-contained mobile cargo-scanning unit capable of driving on public roads, the Eagle M45 scans trucks and cargo containers to verify the contents and to identify the presence of hidden contraband, such as explosives, narcotics and weapons.
"We are honored to be selected as a finalist for the GSN Homeland Security Awards," said Peter Kant, executive vice president at Rapiscan Systems. "Not only do we feel that our Eagle M45 is an excellent product that produces high quality images for screening personnel to review, but the flexibility of the product to be operated anywhere with no dedicated land, building or infrastructure makes it an the preferred cargo and vehicle product for inspections as seaports, border crossing and roadside checkpoints."
The finalists and winners were selected by a panel of objective and independent judges, according to Adrian Courtenay, managing partner of GSN's corporate parent, World Business Media, LLC. "All finalists should be very proud of their selection."
"We received an extraordinary number of entries," Courtenay continued. "We have carefully reviewed each entry and are now very pleased to announce an exceptionally strong field of finalists."
About Rapiscan Systems, Inc.
Rapiscan Systems, Inc., a division of OSI Systems, Inc., is a leading global supplier of security inspection solutions utilizing X-ray and gamma-ray imaging and advanced threat identification techniques such as neutron and diffraction analysis. The company's products are sold into four market segments: Baggage and Parcel Inspection, Cargo and Vehicle Inspection, Hold Baggage Screening and People Screening. The company has an installed base globally of more than 70,000 security and inspection systems. The Rapiscan Systems product line is manufactured at four locations and supported by a global support service network. As the world's leading security screening provider, Rapiscan Systems provides state of the art products, solutions and services that meet our customers' most demanding threat detection needs --- while improving their operational efficiency.
# # #