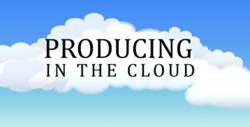 Our educational program represents Media Services' commitment to serving as the industry's 'go to' resource for production management.
New York, NY (PRWEB) October 12, 2011
Media Services, a leading entertainment production management company, and Scenios, the developer of a new cloud-based production management platform, announced today the launch of an interactive, educational seminar series titled "Producing in the Cloud." In association with various entertainment industry groups, the seminar is being introduced in a number of markets beginning in Atlanta just yesterday. Seminars will follow in New York on November 3 and Miami on November 10. Plans to expand to other key markets nationwide in 2012 are underway.
"We are thrilled to team up with Scenios in presenting this new multi-session program, which is garnering a lot of interest among experienced film, TV, digital and commercial producers who want to stay ahead of the technology curve and become more productive," says Steve Bizenov, Media Services' vice president of sales and software development.
In addition to discussing the basics of cloud computing and risks connected to the cloud, the new educational seminar offers "how to" tips and real time demonstrations on creating and working with a virtual production office. The seminar also looks closely at how to integrate a suite of software tools that provide producers real-time collaboration across the production team, whether in the office or on location.
Using the case study of how legendary TV program Inside the Actor's Studio re-imagined its production process by moving into the cloud, Scenios CEO Mark Davis demonstrates how the cloud allows producers to streamline their entire production process, from pre-production through production and into post, collaborating on scripts, scheduling and budgeting as well as rough cuts and final productions.
"The launch of this seminar series provides opportunities for us to demonstrate an
amazing platform that is transforming the way projects are produced and helping producers manage their projects in ways that are more effective and cost efficient," explains Scenios CEO Mark Davis.
"Producing in the Cloud" is open to entertainment industry professionals at no cost as part of a collaborative initiative to support the local production community. The initiative is designed to educate filmmakers, industry professionals, and students about a wide range of timely topics from best practices in production payroll management and accounting to tax incentives, and the leading production software tools.
"With more than 30 years in the industry, we draw on our in-depth experience and practical know-how in all our offerings. Our educational program represents Media Services' commitment to serving as the industry's 'go to' resource for production management," adds Bizenov.
Organizations supporting the inaugural launch of seminars include the Georgia Production Partnership (GPP), Association of Independent Commercial Producers (AICP), Savannah College of Art and Design (SCAD), Atlanta Film Festival 365, National Association of Latino Independent Producers (NALIP), as well as local film offices. Sponsors include Showbiz Software; Innoventive Software, LLC, creators of FrameForge3D; and Quick Film Budget.
About Media Services
Media Services is one of the entertainment industry's leading accounting, payroll, residuals, crew booking, and software companies with offices in New York and Los Angeles. Established in 1978, the company has been serving feature, television, commercial, music video, corporate and Internet productions worldwide for more than 30 years.
Media Services is committed to driving the industry through constant innovation by offering best-in-class software solutions through its product division, Showbiz Software. In addition to its proprietary production accounting, payroll, budgeting, scheduling and time management software, the company offers a wide range of other entertainment industry software, books, tapes, and supplies through its Showbiz Store & Cafe in West Los Angeles and New York as well as its online store at http://www.showbizsoftware.com.
About Scenios
Scenios provides powerful cloud-based software that helps you manage your film and television productions more effectively…and more profitably. The company's "virtual production office" is an online center for all production information including scripts, budgets and schedules, as well as video including rough cuts and even final productions. The company's technology has been featured extensively in leading publications like the Hollywood Reporter, Los Angeles Times, CNet and Produced By Magazine. Scenios is headquartered at the Tribeca Film Center in New York, and is a proud partner of the Producers Guild of America.
###