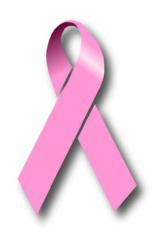 Dunsmuir, CA (PRWEB) October 13, 2011
FireWhat Inc., a Dunsmuir, CA company in business to bring technology to the forefront of the firefighting industry, will be attending this year's Reno Fire Show.
The show will host dozens of manufacturers and vendors from around the country, all presenting the latest and greatest firefighting equipment and products. FireWhat Inc. created a revolutionary website, a one-stop resource for our nation's heroes, including training and education resources, job postings and product reviews. In addition, the FireWhat site features never-before-seen mapping and weather software that displays current fire perimeters of major wildland incidents, satellite terrain imagery, and live local weather. They have also released an app for the iPhone that allows in-pocket access to mapping, weather calculators, and reference guides for firefighters on-scene.
The Reno Fire Show will bring together members from all aspects of the fire industry under one roof. The show will be held at the Atlantis Resort beginning October 24, lasting for three days. Guest speakers from around the fire community will be presenting. Live demonstrations of products and tactics will be held. There's even a chili cook-off!
In honor of Breast Cancer Awareness Month, the crew from FireWhat Inc. will be wearing pink T-shirts during the entire show. That's right, firefighters proud to wear pink.
For more information about the Reno Fire Show, check out their website fireshowsreno.com. For more information about FireWhat Inc. or to see where their technology is taking firefighting, go to firewhat.com.
###