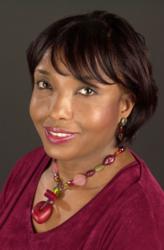 Newberg, Ore. (PRWEB) October 12, 2011
Carol M. Swain, an award-winning author and media personality who has appeared on BBC Radio, NPR, PBS, C-SPAN and ABC, among other media outlets, will visit George Fox University for three speaking engagements on Wednesday, Nov. 2, on the school's Newberg, Ore., campus.
Swain, a professor of political science and professor of law at Vanderbilt University, rose from being a high school dropout and teenage mother to earning a PhD from the University of North Carolina and a master's degree in law from Yale Law School. She is widely recognized as an expert on race relations, immigration, black leadership and evangelical politics.
A guest of George Fox's Department of History and Political Science, Swain will speak in the university's chapel at 10:40 a.m. in Bauman Auditorium, then from 3:45 to 5 p.m. and from 7 to 8 p.m. in Room 105 of the Hoover Academic Building. The topic of her afternoon session is "The Congressional Black Caucus and Immigration Reform: A Study of Failed Leadership." In the evening, she will speak on "Does Political Correctness Threaten Religious Liberty?"
The public is invited to all events free of charge.
Most recently, Swain authored the book "Be The People: A Call to Reclaim America's Faith and Promise," in which she argues that the "unbiblical" direction the country has taken has severely discredited America and its standing in the world. As well, she contends that "cultural relativism," or the principle that an individual's beliefs and activities should be understood in terms of his or her own culture, has led to the rejection of absolute right or wrong.
"Acceptance of this worldview creates an environment in which tolerance is elevated as the highest virtue," she said. "In order to gain control and indoctrinate others, 'cultural enforcers' in media, education and government have seized responsibility to set the standards of behavior for the rest of the American people."
Previously, her book "Black Faces, Black Interests: The Representation of African Americans in Congress" won the Woodrow Wilson prize for the best book published in the U.S. on government, politics, or international affairs in 1994. It was cited by U.S. Supreme Court Justice Anthony Kennedy in "Johnson vs. DeGrandy" (1994) and twice by Justice Sandra Day O'Connor in "Georgia vs. Ashcroft" (2003).
Her other books include "The New White Nationalism in America: Its Challenge to Integration" (Cambridge University Press, 2002), nominated for a Pulitzer Prize, and "Contemporary Voices of White Nationalism" (Cambridge University Press, 2003, edited with Russ Nieli).
"Carol Swain is a remarkable woman who makes challenging and provocative arguments about issues of public concern. We are blessed to have her speak at George Fox," said Mark David Hall, the university's Herbert Hoover Distinguished Professor of Politics in the school's political science major.
For more information on Swain's visit, contact Hall at 503-554-2674.
George Fox University is ranked by Forbes among the top Christian colleges in the country. George Fox is a Christian university classified by U.S. News & World Report as a first tier regional university and a "Best Value" school. More than 3,500 students attend classes on the university's campus in Newberg, Ore., and at teaching centers in Portland, Salem, and Redmond, Ore., and Boise, Idaho. George Fox offers bachelor's degrees in more than 40 majors, degree-completion programs for working adults, five seminary degrees, and 11 master's and doctoral degrees.
Contact:
Mark David Hall
Herbert Hoover Distinguished Professor of Political Science, George Fox University
503-554-2674
###