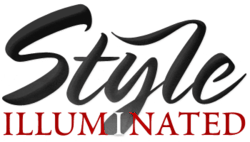 Our blog provides home décor solutions, designer celebrity interviews, and inspirational interior design ideas for today's home.
Chatsworth, CA (PRWEB) October 13, 2011
Get to know a new side of Lamps Plus, the leading home décor and online lighting store, with a stopover at the recently updated Style Illuminated interior design ideas blog.
The company is celebrating their blog's fourth anniversary with an updated name, logo design and a fresh emphasis on lifestyle design content. The name was selected from hundreds of submissions during a recent contest hosted on the blog and the Lamps Plus Facebook page. The new blog focuses on interviews, interior design ideas, home design photos and inspirational solutions for today's home.
Each week, the blog will spotlight notable TV home-décor personalities, decorators, interior design bloggers and celebrities. Recent posts have included designers Christopher Lowell, Jeff Andrews, Kenneth Brown, Mark Cutler and Emily Henderson. The designers are profiled in an interview or offer tips and creative design solutions to everyday home décor problems. The blog also features collaborations with noted online publications such as Lonny and Rue magazines.
A recent post, for example, revealed the Christopher Lowell's home decorating "color sculpting" tip for using three or four shades of the same color. Said Lowell in the post, "It allows you to bring key walls visually forward and recess walls that seem to close. It creates space and depth where there often is none."
Other regular blog features include "Trend Forecasting", which focuses on emerging home décor trends and styles such as cane furniture, marbleizing, the reemergence of brass and more. "Get the Look" posts are centered on a Lamps Plus expert or a designer guest, who show how to achieve a particular room design. "Home Tours" offer behind the scenes photos and pictures of different home design projects. Seasonal decorating ideas throughout the year, such as an upcoming series on holiday entertaining tips, offer beautiful photos and timely tips. Other posts have focused on lighting product from such names as the New York-based designer Lindsey Adelman.
Noted Angela Hsu, Vice President of Internet Marketing for Lamps Plus, "Our goal is to create an online destination filled with fresh and creative ideas for our consumer's homes. We are striving to provide home décor solutions and inspiration in an informative and empowering manner that allows our readers to make their homes a reflection of who they are or aspire to be."
In addition to all the style changes and the celebrity profiles, the blog has also added an exciting roster of regular design bloggers. Contributing writers for Style Illuminated include Los Angeles-based designers Michael Murphy, Marcia Prentice, Rob Levine and Tina Martin. Guest bloggers, such as "Designer to the Stars" Kari Whitman and Brooklyn-based designer Babette Holland, will also be a regular feature.
Style Illuminated is currently updated daily, Monday thru Friday, with special posts being published on select weekends.
About Lamps Plus
For over 30 years, Lamps Plus has been synonymous with excellence in the lighting retail industry. Established in 1976, Lamps Plus is the nation's largest specialty lighting company, with over 40 superstores throughout the western United States. Together with their retail stores and online business, Lamps Plus serves over five million customers each year with the largest selection of functional and decorative lighting fixtures, accessories, furniture, and home decor. This selection includes hundreds of products available exclusively from Lamps Plus. Services include free in-home lighting consultations, in-store lighting seminars and installation from expert, licensed electricians. American Lighting Association certified lighting designers are available to offer product recommendations and lighting advice in all our stores, by phone or online at Lamps Plus. For more information, please contact: PR@LampsPlus.com
###