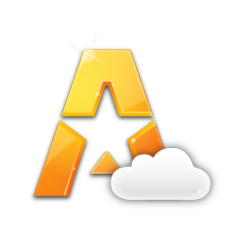 We have focused intensely on creating the easiest user experience for backing up content from a phone or tablet.
Atlanta, Georgia (PRWEB) October 12, 2011
Metago, Inc., a leading application developer for Mobile Lifestyle Management™ solutions, today announced ASTRO Backup™, to be released by early November. ASTRO Backup™ is a unique service that will allow Android users to backup content on their devices easily from inside of ASTRO File Manager™, Android's most used file management solution with over 18 million total installs.
Smart phone users today expect to have most of the same functions of a personal computer, including managing their pictures, music, documents and other content on their phones. They also want to ensure that their content is safe in case their device malfunctions or they want to get a new device. ASTRO Backup's unique process makes it easier than ever for users to backup the content of their devices. The service also has a unique "Cloud Trash Can", whereby users can choose to keep a copy of the files they delete in the cloud in case they need them sometime in the future.
"It was a logical evolutionary step for us to build a cloud backup solution integrated with ASTRO File Manager™," said Kevin Payne, founder and chief executive officer of Metago. "We believe that users will want to choose the files they want to backup to the cloud direct from their file management application because that is where they manage their files anyway. And there is nothing on the entire Android market like our cloud trashcan. ASTRO Backup™ is a big step towards our ultimate goal of being the Digital Lifestyle Management™ company."
"We have focused intensely on creating the easiest user experience for backing up content from a phone or tablet," said Kent Krueger, vice president of sales and customer experience at Metago. "I believe that the growth of Android and of ASTRO has crossed the chasm to the average user rather than the ultra-technical. Ease of use is what the majority of users want, and ASTRO Backup™ gives that to our users. For example, why make a copy of a file to another folder? In ASTRO we allow a user to just tap each file you want backed up, saving you time and space because you copy it to another folder."
User will be able to try ASTRO Backup™ early via a website where they can sign up to be a part of the prelaunch. To hear that announcement first, follow us on Twitter at http://www.twitter.com/metagoinc. Or, to find out more information regarding Metago or the ASTRO line of products, visit us online at http://www.metago.net.
###