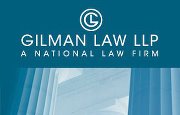 National Law Firm Currently Investigating Claims on Behalf of Tricare Beneficiaries May Be At Risk For Identity Theft By Recent Data Breach
Bonita Springs, FL, (PRWEB) October 12, 2011
Gilman Law LLP, a top national law firm, that has handled many cases from defective drugs, medical devices to securities, announced today that it is actively investigating claims on behalf of Tricare beneficiaries that may be at risk in a recent data breach that leaked the sensitive medical records of 4.9 million military families and service members. Tricare is the HMO and medical service provider for U.S. active duty and retired military personnel, their families, reservists, and civilian Department of Defense employees.
The data breach reported by military health provider TRICARE potentially exposes nearly 5 million patients to identity theft. The data which contained patients' personal information was stored on backup data tapes, which contain patient data from 1992 to Sept. 7, 2011. According to the San Antonio Police Department, those tapes were reported stolen from a car downtown on Sept. 14.
The information may include Social Security numbers, addresses and phone numbers, and some personal health data such as clinical notes, laboratory tests and prescriptions, the release stated.
Tricare is sending out letters on the data breach to those who may have been affected. The affected Tricare beneficiaries will receive letters letting them know they were among those whose information was contained on tapes that disappeared during a burglary, according to the news release. However, the customers will not receive free credit monitoring services as has been offered by Tricare contractors in the past.
Many feel outrage and concern as reported by KSAT. "I really feel like they should come out and let us know what has happened," said one TRICARE patient. "Email or call and let us know what's been breached. I think about my kids, even though they don't have an income yet, their Social Security number is out there now."
Another Tricare patient is taking further steps. "I'm going to be pulling my credit reports. I'm going to let my banks know, that I need to have that information and updates. Constant updates."
The information, contained on backup tapes of electronic health records, was stolen from the car of an employee of Science Applications International Corp. The employee was supposed to be transporting them between federal facilities. The data was partially encrypted, a SAIC spokesman said Sept. 30.
The tapes contained information for patients in 10 states who were seen at military treatment facilities in San Antonio between 1992 and Sept. 7, 2011, as well as those who filled prescriptions or had lab tests processed at San Antonio-area health facilities during the same period.
About Gilman Law LLP
Gilman Law LLP has been protecting the rights of those harmed for over 30 years and have been recognized for the results they have delivered to their clients across a broad range of lawsuit claims. Our team of highly experienced lawyers are well known for their results and work tirelessly on behalf of our clients on many of today's most challenging and important litigation cases.
Gilman Law LLP has over 30 years of experience in securities, antitrust and consumer practices. As a leading national firm, Gilman Law has recovered over one billion dollars on behalf of its clients. If you are an affected Tricare beneficiary and wish to discuss your rights with respect to this investigation, please contact Gilman Law LLP Toll Free at (888)-252-0048 or go to http://www.gilmanlawllp.com/other-lawsuits/tricare-lawsuit-for-medical-records-personal-info-data-breach/ for a free evaluation of your case.
Contact:
The Gilman Law LLP
Beachway Professional Center Tower
Suite 307
3301 Bonita Beach Road
Bonita Springs, FL 34134
# # #