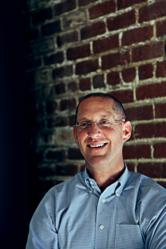 His energy is perfect for EVB, and his experience will be a huge asset in growing the agency and moving our clients forward.
San Francisco, CA (PRWEB) October 13, 2011
Digital, social and consumer-participation agency Evolution Bureau recently named James Gassel its president, calling upon a respected longtime resource to oversee daily operations, manage the team through significant growth and explore the creation of a new business model that includes development of proprietary tools and applications.
"I could not be more excited about the addition of Gassel to our team," said EVB CEO Daniel Stein, who has known Gassel and his talent for about 20 years. "His energy is perfect for EVB, and his experience will be a huge asset in growing the agency and moving our clients forward."
Gassel had been working in a management role with EVB – although not officially as president – over the last year, when he ran his own consulting practice. During that time, he worked on brands that included Westfield, Clorox, Glad and Absolut Vodka. The opportunity to join the agency in-house, Gassel said, was appealing for several reasons, foremost among them visionary leadership by Stein and Executive Creative Director Stephen Goldblatt that inspires incredible work by all employees.
"The culture at EVB is amazing, and it's a wonderful team for this very reason," Gassel said. "Agencies often talk about how good ideas come from anywhere, and this is a place where that is true."
Before his consulting practice, Gassel was president and partner of Collaborate Communications, vice president of marketing for exotic car company Club Sportiva, and senior vice president and group account director for Hal Riney & Partners, where his 10-year tenure included assisting with the launch and consolidation of business for wireless carrier Sprint during a period of meteoric growth. He also helped launch powerhouse brands MSN, Microsoft and luxury automaker Infiniti.
In joining EVB during a period of substantial growth, Gassel said he wants to do all he can to bolster the agency's momentum. He likened the current potential to that seen during California's Gold Rush.
"While digital is still very important, there's still a lot to be figured out, and it's an exciting time to be part of that space," Gassel said. "Opportunities for innovation still abound."
About Evolution Bureau
EVB is a full-service digital agency that uses all media to build brands by creating believers, fans, evangelists and, of course, customers. View our latest work at http://www.evb.com/work Follow us on Twitter at http://twitter.com/evolutionbureau.
###