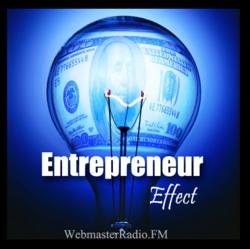 "We're looking for this to be a fun and informative relaxed show where entrepreneurs get practical, actionable advice that they can work with in their everyday lives."
Fort Lauderdale, Florida (PRWEB) October 12, 2011
With over 25 years of experience of creating and selling two successful companies, Dush Ramachandran is ready to share his expertise from years of working for Fortune 500 companies in senior management and business development. Ramachandran shares practical advice from his own experience, and speaks with fellow entrepreneurs about the hardships they overcame towards successfully running their own business.
"The Entrepreneur Effect" is a show meant for entrepreneurs, meant to be inspirational providing practical advice and guidance on how to succeed in the entrepreneurial world," said Ramachandran. "We're looking for this to be a fun and informative relaxed show where entrepreneurs get practical, actionable advice that they can work with in their everyday lives."
Dush Ramachandran most recently served as Vice President of Sales and Business Development at ClickBank, the largest retailer of downloadable digital products such as ebooks, software, and membership sites.
"When you are an entrepreneur the biggest challenge is there are some times when no matter how good you are things may not be quite going your way, or you might be stuck at a particular point where you're not exactly the avenue you're going is the correct one," Ramachandran said. "I have personally found that talking to someone else who has had a similar problem and who has solved that problem has been hugely helpful."
The premiere episode on Wednesday October 12th will feature David Gonzalez, co-Founder, of The Internet Marketing Party, a social organization designed for online marketers, entrepreneurs and professionals to meet regularly in an atmosphere of relaxed, cooperative sharing.
"Entrepreneur Effect" airs every Wednesday at 6pm Eastern / 3pm Pacific on http://www.WebmasterRadio.FM. Episodes are archived on WebmasterRadio.FM, as well as on iTunes and other premier podcast portals.
Listeners are able to interact with their questions and comments to the host and guests for each interview, as well as all live WebmasterRadio.FM programming, by:

About WebmasterRadio.FM
WebmasterRadio.FM lifts the "veiled curtain" of the Internet, bringing the business community together through an interactive radio network. Its listeners are a global group, comprised of everyone from corporate executives and decision makers to small and mid-sized businesses and individual entrepreneurs. WebmasterRadio.FM's stellar line-up of radio programming includes; "Market Edge" with Digital Influence Group CEO Glenn Engler , "SEM Synergy" with Search Engine Marketing Industry Leader Bruce Clay and the "CyberLaw and Business Report" with Bennet Kelley. To tune into WebmasterRadio.FM's live content or check out the show lineup, please visit http://www.WebmasterRadio.FM.
Media Contact:
Brandy Shapiro-Babin
954-309-5578
###