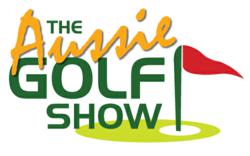 Australia's Best Online Golf Show
Sydney, NSW (PRWEB) October 17, 2011
When the ideal method of marketing your client's products just doesn't exist, what do you do... Put up and shut up? Not if you're Andrew Small.
Already well known in golfing circles, Andrew Small, founder of Golf Marketing Australia, specialises in helping golf businesses market their products, courses and clubs. But with more and more clients needing his services daily, it became obvious that the medium needed to advertise successfully just didn't exist.
So he invented one.
The Aussie Golf Show is a mini‐show for the internet, catering for all aspects of golf in Australia. Each episode is 15‐minutes long, filmed at a different golf club each week, with a live audience, and can be seen at anytime, anywhere. The hosts of the show, actual Pro golfers, play the courses and then give hints and tips.
"I wanted to produce something that was both entertaining to watch, as well as a means of marketing my clients," said Andrew. "Feedback so far has been excellent!"
Of course, the benefits are obvious. With different golf manufacturers, Pro Store owners and the actual golf club manager having their say each week, the show is packed with exciting reviews, content and fun banter. It's a winning combination.
Being online means you never have to miss an episode, and the deal clincher for the golf business is that their advertising is always there for everyone to see.
"From a marketing point of view, the ads reach the people that matter, they cannot be removed, and best of all, are completely affordable," said Andrew.
He wanted to bring the Australian Golfing community closer together, and he may just have achieved it. For more information see http://www.aussiegolfshow.com.au
###