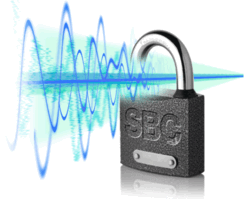 When the need for a SBC arose Squire Technologies' was the first point of contact for securing our NGN network
(PRWEB UK) 13 October 2011
"Having worked with Squire Technologies' to deploy a SS7 to VoIP Media Gateway (SVI-MG), we were confident about Squire's product quality and service levels. When the need to deploy the SBC arose Squire Technologies' was the first point of contact for securing our NGN network. Quick and Smooth Deployment of the SBC further assured us of the flexibility of their solutions." - said Mr. Abdulrahman Ghazal, IT&N Manager Lightspeed Communications.
"With businesses being our target market, voice quality and security are of our top priority. With the deployment of SBC we are able to ensure that both criteria are met and benefited from by our customers"- added Mr. Abdulrahman.
SVI-SBC – Key Benefits Include:
Security

The SVI-SBC provides a comprehensive range of security functionality including: DoS/DDoS Prevention, Firewall/NAT traversal, Malformed, Packet Protection, Rogue RTP Protection, SRTP, TLS Signalling and Topology Hiding etc.
Carrier Grade

The SVI-SBC is able to provide a high availability platform to meet the service level agreement and the high quality of service the subscribers and regulatory bodies expect.
Feature Rich

Managed through the intuitive web based Graphic User Interface (SVI-MS this feature rich product allows Class 4 switching, CLI Based Number Modification and Transcoding with a comprehensive range of call control & operations functionality.
About Lightspeed
Lightspeed Communications provides innovative services for residential and business customers in the Kingdom of Bahrain, with international expertise through their affiliation with Orange, France Telecom, and a deep understanding of the local market Lightspeed provides exceptional quality in broadband, voice and data services. For more information visit: http://www.lightspeed.com.bh
About Squire Technologies
Squire Technologies provides leading edge NGN & TDM telecommunication products and solutions with world-class installation and support services to deliver carrier grade products worldwide. Supporting high availability, scalability and fully featured management systems, catering for both small interconnect up to large international points of presence. http://www.squire-technologies.co.uk/
###