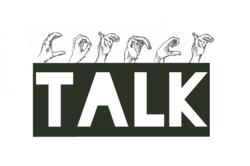 "Cultural affluence is being neglected and wrongly so, it is absolutely fundamental to social development; culture is everything we do and the chronological development of that fact, it simply cannot be dismissed"- Nikita Blanarik
London, UK (PRWEB UK) 13 October 2011
Cornertalk (http://www.cornertalk.org) is a newly launched student founded project that seeks to address the issue of cultural curating from a different angle, one that is less mainstream, one that is more profound and thought through in essence yet accessible. Specifically, Cornertalk.org is an internet magazine that aims to consistently offer great content, without bombarding your brain with abundance and instead go for quality through a themed multi-format content style. It involves original artwork and photography in order to avoid simply recycling ideas from elsewhere and has themes to focus on specific issue each week, each embodied through art, photography, news, literature and film as well as editorials on weekends to introduce each issue.
It is beyond any doubt that a lot of what is considered to be popular culture is manufactured and repetitive. The issue has of course not gone unnoticed; the decreasing social importance of what we traditionally labelled 'the arts' has been addressed by everyone from mainstream newspapers (albeit their focus is held firmly on the funding) to the private sector as in this case.
Too often young minds are tarred with the same brush as everyone else; their opinions dismissed and their interests and behaviours generalized. For some though, books are still on the 'interests' lists and culture is not something that should be left to 'adults', but rather something vibrant that they can embrace and the embodiment of it is incidentally not the top of the popular music charts. It is socio-cultural affairs, visual arts, literature and film. The arts are in demand for a specific audience, but with funding being re-directed and the popular scene polarizing away from the intelligentsia of our day, neglect is not too strong of a word to use. An intelligent counter culture could use a voice, such is the basis for this project; access. To let young writers, artists etc. not only consume content but contribute to it in an environment that is opened to their ideas.
The project involves students from Royal Holloway University of London, UCL, LSE, Loughborough University, University of Leicester and University of Surrey amongst others. Non-student participant are involved as well.
Cornertalk seeks to embody the voices of young intellectuals and turn them into an interactive community connected through the internet. To channel the ideas of those youthful, creative individuals or to satisfy their needs by providing them with content that they would genuinely be interested in, content that would satisfy them intellectually. It isn't necessarily about newer or bigger; it is about better and more relevant. Culture that isn't/wasn't made for the masses.
"The idea is not to break stereotypes about students, they are not our only audience, it is to provide a high quality product to those members of society who seek 'higher' forms of culture and wish to not only consume but contribute to independent, original commentary and content that addresses socio-cultural affairs in an original and thought provoking format. At the same time we want to stay away from pseudo-intellectualism or alienating people by being pedantic, that isn't what we do," states the founder Nikita Blanarik.
"Our goal is to ultimately create a socio-culturally interesting environment for our users to be in and distinguish as J.S. Mill would say 'higher' from 'lower' pleasures."-Extract from Mission Statement
Cornertalk.org is a part of Cornertalk Ltd. and is an entirely free and open cultural resource for everyone that officially launched in August of 2011. The company itself has other projects in development and can be classified as a creative industries firm.
Any visual materials can be requested from the contact details provided.
###