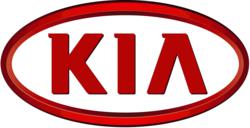 Joliet, Illinois (PRWEB) October 14, 2011
The whole idea is nothing new, these are the principles that Bill Jacobs' lots are built and run on. They were instilled by the founder, the late Bill Jacobs, Sr., more than 55 years ago and they are still apparent at all of his lots plotted around Joliet to date. Jacobs Sr. had intentions to create a more visible, customer-centered dealership, employing honest people from around the area, while giving back personally and professionally through local and national charitable programs and financial support locally. Recently Bill Jacobs Kia and the auto group participated in the Making Strides Run/Walk for breast cancer, which shows how they are active in the community with charity organizations.
After mixing all these ingredients together you get an overall experience that is more hands-on and pleasing, that provides positive experiences and elicits greater loyalty from both Bill Jacobs staff and customers alike. Former longtime employee and Auto Service Technician Doug Smith recalls fondly, "Mr. Jacobs Sr. (who hired Smith) was very employee-oriented. That caring attitude towards employees triumphs today with Bill senior's son, Bill Jacobs Jr."
Bill Jacobs Kia GM, Trip Jacobs, says it is not unusual for employees to work at a Bill Jacobs lot for 20, 30 or more years. "We have a lot of people who have been here a long time." Not only is Bill Jacobs, the dealership, very customer service-oriented, but, treating employees well for longevity is another key to maintaining and running a successful business. Trip also added that high turnover equals higher costs for the dealership in regards to training programs and in potentially lost customers.
The GM of Bill Jacobs Kia also credits a team-oriented environment. All the employees work together, whether it be Sales, Service or other departments. One way that Bill Jacobs' employees are rewarded for hard work is with time off. Bill Jacobs' employees don't work on holidays such as Labor Day and Memorial Day, which are known as required workdays at other local dealerships. Many employees tend to stay at Bill Jacobs lots once they realize "how (well) things are run," former employee Smith says. "There are no unimportant people at Bill Jacobs and it shows!"
For more information about Bill Jacobs Kia-one of the leading Kia dealerships in Joliet please call (866) 407-1992. They have a large selection of brand new Kia cars in Joliet as well as used cars in Joliet.
###