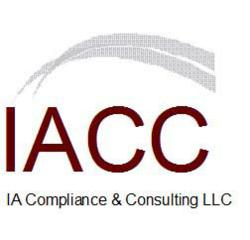 "Working with you to meet your investment advisor compliance needs"
The Woodlands, TX (PRWEB) October 14, 2011
The following list is helpful to all advisers, state or SEC registered. IA Compliance & Consulting recommends the following best practice tips:

Form ADV documents and disclosure brochure(s) should be reviewed annually. Any updates need to be addressed immediately.
Contracts should be reviewed and updated (if necessary) at least annually.
All required records should be kept current, including financial records. Firms should check to make sure back-up systems are working properly.
The firm's compliance and supervisory procedures manual should be reviewed at least annually. When there is a rule change or change in the firms operations, update the procedures as needed.
The firm's business continuity plan should be reviewed at least annually. The plan should be tested.
The firm's privacy policy should be delivered initially and annually to clients. Documentation of this process is important.
The firm should be in compliance with its home state's minimum capital requirements.
Fees should be calculated and documented correctly. Fees need to be consistent with the firm's contracts and Form ADV documents.
All advertisements, including website and performance advertising should be reviewed quarterly, for accuracy.
Solicitor agreements, sub advisor agreements and third party agreements should be reviewed.
In addition to the above mentioned list, firms should pay special attention to privacy of consumer information, custody, investment activities, solicitors and, among hedge fund advisers, valuation, cross trading, preferential treatment, registration-exemption issues, non-accredited investors issues and disclosure of conflicts of interest.
Keep in mind the rules and regulation laws in this area are constantly changing. Advisers should stay current with these rules and regulations. Advisers can visit http://www.sec.gov or http://www.nasaa.org to obtain information.
IA Compliance & Consulting can assist firms with annual reviews, the risk assessment process, registration, regulatory responses as well as any other compliance issues that may arise. Suzette Surman and Karen Haggerty have 40 years of combined industry compliance service. They have extensive knowledge of the industry rules and regulations at both the SEC and state levels.
For more information, please visit http://www.iacomplianceandconsulting.com or contact us at 832-559-8171.
###