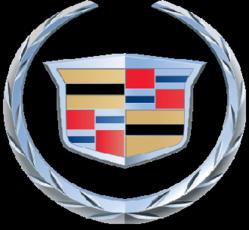 Joliet, Illinois (PRWEB) October 22, 2011
Bill Jacobs Cadillac-one of the leading Cadillac dealerships in Joliet, Illinois, has always put their customers and the community first. They have some of the best service and staff around and have been the recipient of several different awards for their generosity and success.
In 2010 Bill Jacobs Cadillac earned the Mark of Excellence Award. This is an elite award that few Cadillac dealerships have the opportunity to receive. This is just another example of Bill Jacobs Cadillac's success in the automotive world and is a tribute to their performance. To earn this award the dealership must meet or exceed the following criteria:

Place as a top performer in their group cumulative sales executive index
Meet the customer satisfaction index
Meet a year-end retail sales index of 85 or higher
Achieve the full essential brand elements compliance by the end of the fourth quarter
Bill Jacobs Cadillac contributes their success to "doing the basics brilliantly". This Mark of Excellence is presented to dealerships who demonstrate consistent excellence and a dedication to outstanding sales and customer service. The award was accepted this month by Brad Wise, general manager of the Bill Jacobs Cadillac store.
Bill Jacobs Cadillac has a large selection of new and used cars in Joliet. They carry many luxury vehicles and have a vast seletion.
###