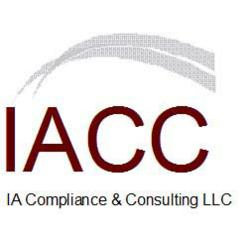 "Working with you to meet your investment advisor compliance needs"
The Woodlands, TX (PRWEB) October 26, 2011
Preliminary Renewal Statements and reports for the 2012 IARD Renewal Program will be available on November 14, 2011. Full payment of Preliminary Renewal Statements must post to firms' Renewal Accounts with FINRA by Monday, December 12, 2011. IA Compliance & Consulting urges all advisors to mark their calendars with these important dates for the renewal process. Please visit http://www.iard.com/renewals.asp to view items such as the renewal calendar, payment addresses and due dates for payments.
FINRA suggests that firms review their registered persons to ensure that they have properly reported all information to Web CRD/IARD. This information should be completed by the end of October.
The Preliminary Renewal Statement is based on the registration status of the firm and its registered individuals as of November 11, 2011. Changes to the firm or individual statuses from November 12, 2011 to December 23, 2011 have not yet been included in the renewal statement. The renewal process is not complete until reconciliation occurs and is posted to the firm's Final Renewal Statement, which is available on IARD January 3, 2012. If there is an amount due, the payment must be posted to the firm's account no later than February 3, 2012.
IA Compliance & Consulting can assist firms with end of the year reviews or as any other compliance issues the firm may have. Suzette Surman and Karen Haggerty have almost 40 years of combined industry compliance service. They have extensive knowledge of the industry rules and regulations at both the SEC and state levels.
For more information, please visit http://www.iacomplianceandconsulting.com or contact us at 832-559-8171.
###