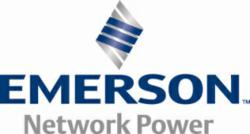 These videos are intended to show the true power of an electrical surge – and the damage it can do – to reinforce the need for surge protection.
Binghamton, NY (PRWEB) October 13, 2011
Emerson Network Power Surge Protection, a business unit of Emerson Network Power, has announced the winners of its recent "What Do You Want Zapped Next?" contest.
As part of the ongoing Surge and Destroy video series, geeky-yet-cool host Surgeo has already zapped common household items like a laptop, alarm clock, coffee maker, light bulb and more.
Viewers were asked to submit suggestions for items they'd like to see get zapped with significant amps in Emerson's state-of-the-art testing lab and high-tech facilities.
Two winners were selected - both suggested "surging up" a PLC network interface. They both won a Kill A Watt Power Monitor, which allows them to assess their energy use at home and make smarter decisions on what to turn on or turn off to reduce consumption and lower bills.
In addition to these winners, the first 50 people who submitted zappable ideas online received "Keep At It 'Til It Hertz" T-shirts.
Stay tuned in the coming months for a NEW Surge and Destroy video featuring the PLC network interface being blown up. It will be filmed at the Binghamton lab, which is one of only a few in the world capable of producing up to 250,000 amps of surge, with impulse durations of 20 to 350 microseconds. That is equivalent to the energy of a lightning strike.
These videos are intended to show the true power of an electrical surge – and the damage it can do – to reinforce the need for surge protection.
To view all the Surge and Destroy videos, go to http://www.emersonnetworkpower.com/en-US//Brands/SurgeProtection/Pages/VideoExperience.aspx or visit the Emerson Network Power YouTube channel at http://www.youtube.com/user/EmersonNetworkPower.
To see the contest winners and other suggestions, go to
http://www.emersonnetworkpower.com/en-US/Brands/SurgeProtection/Pages/WhatDoYouWantZappedNextWinners.aspx
Key facts:
The Surge and Destroy video series now features:
• Episode 1: Boom Box – It's All About The Beats
• Episode 2: Modem – Connectivity Delivered
• Episode 3: Coffee Maker – Too Much Caffeine, Man!
• Episode 4: Laptop – Not In My Lap!
• Episode 5: Alarm Clock – The Wake-Up Call
• Episode 6: Light Bulb – A Brighter Idea
• Episode 7: Smoke Alarm – Four-Alarm Surgeo!
The Emerson Network Power lab features:

Simulating product performance over the operational life of a surge protection devices using multiple temporary over-voltage and environmental test chambers
Comprehensive evaluation of the long-term impact of internally generated high-voltage spikes and low-voltage noise for even more efficient suppression capabilities
Testing for extreme conditions – in the highly accelerated life test chambers – measuring from -50 to over 120 degrees Fahrenheit
Standard impulse UL-testing for lower levels (VPR) and duty cycles
R&D rooms for software, electrical, mechanical and product development
Multi-stroke lightning generator
High-energy lightning simulation (HELS)
Related links:
http://www.emersonnetworkpower.com/surge
http://www.youtube.com/user/EmersonNetworkPower
About Emerson Network Power
Emerson Network Power, a business of Emerson, is the global leader in enabled Business-Critical Continuity™ from grid to chip for telecommunication networks, data centers, health care and industrial facilities. Emerson Network Power provides innovative solutions and expertise in areas including AC and DC power and precision cooling systems, embedded computing and power, integrated racks and enclosures, power switching and controls, infrastructure management and connectivity. All solutions are supported globally by local Emerson Network Power service technicians. Learn more about Emerson Network Power products and services at http://www.EmersonNetworkPower.com.
About Emerson
Emerson, based in St. Louis, Missouri (USA), is a global leader in bringing technology and engineering together to provide innovative solutions for customers in industrial, commercial, and consumer markets through its network power, process management, industrial automation, climate technologies, and tools and storage businesses. Sales in fiscal 2010 were $21 billion. For more information, visit http://www.Emerson.com.
###