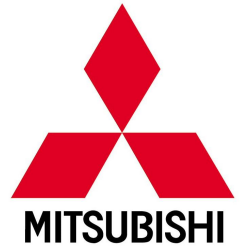 Joliet, Illinois (PRWEB) October 14, 2011
Bill Jacobs Mitsubishi, one of the leading Mitsubishi dealerships in Joliet, Illinois has rebelled against the stereotype of the typical car dealership and the negative reputation that comes with it. Bill Jacobs Mitsubishi has turned the world of auto dealerships upside down and does its business the "right way". Recently the Bill Jacobs Auto Group and Bill Jacobs Mitsubishi participated in the Making Strides Run/Walk for breast cancer, which shows the type of charitable activities the auto group participates in.
The original owner, the late Bill Jacobs Sr., started this transformation more than 55 years ago and now it is a full-blown success story. He wanted to create a more transparent, customer-centered dealership that employed honest people from the community, while giving back personally and professionally through local and national charitable programs and financial support.
By doing this, Mr. Jacobs believed that he would have a more hands-on and pleasurable experience that would elicit greater loyalty from staff and customers. Former auto service technician Doug Smith recalls fondly, "Mr. Jacobs Sr. (who hired Smith) was very employee-oriented. That caring attitude towards employees prevails today with Bill Jacobs Jr."
The General Manager of Bill Jacobs Joliet, Brad Wise, who has worked for the dealership for 23 years, says that it isn't unusual for employees to stay 20,30 or more years. Treating customers and staff well is the key to maintaining their business and Bill Jacobs Mitsubishi is a model for that.
Bill Jacobs Mitsubishi rewards employees for hard work ad helps with charitable causes throughout the community. Just a few of the charities and events that Bill Jacobs Mitsubishi participates in are the Ray Graham Association for the developmentally disabled, the Making Strides Run/Walk for breast cancer, honoring local war veterans and the Joliet Hospice.
Bill Jacobs Mitsubishi is located in Joliet, Illinois and has a large selection of Mitsubishi cars in Joliet. They also feature used cars in Joliet. For more information on Bill Jacobs Mitsubishi, please call 866-834-7835.
###