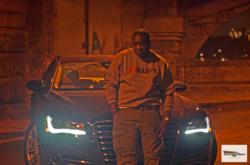 "Music and beautiful cars go hand in hand, and we are excited to work with celebrities to promote both them and the best vehicle lineup that is out."
Justin Haynes, Atlantic Audi General Manager
West Islip, NY (PRWEB) October 13, 2011
Audi dealers such as Atlantic Audi are changing the way consumers learn about the brand new 2012 high-end models arriving at their dealerships.
Atlantic Audi is announcing a new series called "All About Audi," which is a spinoff of the "iDRIVE" campaign launching in 2012, that will take Audi consumers and hip hop fans on a ride into the heart of New York City hotspots and into the lives of the hottest music artists.
"Music and beautiful cars go hand in hand, and we are excited to work with celebrities to promote both them and the best vehicle lineup that is out," said Atlantic Audi General Manager Justin Haynes. "Audi consumers will appreciate the unlimited access that we give these music artists during their test drives of the 2012 A7 and 2012 A8. Viewers of these videos will share in the artists' first impressions of these vehicles and see what it's like to drive them in one of the most visited cities in the world."
In addition to getting an inside look at Audi dealers' latest luxury additions, consumers will get an inside look into the lives of these four artists. Whether it's talking about the music industry, their careers or giving the back story to some of the most prevalent rumors, viewers of the "All About Audi" series will quickly learn no topic is off-limits.
Produced by James "Kraze" Billings of Industry Muscle Marketing, http://www.industrymuscle.com, the series features DJ Bobby Trends, Maino, Jim Jones and Jadakiss as they give cameras exclusive access to their daily lives.
"What better way to give fans of Audi and of the artist a peak into their lives," said Billings. "Driving for most is like our 'me time,' and to be able to sit and capture these private moments for an entire day was golden."
Series preview:

DJ Bobby Trends, Episode 1: New York's Hot97 DJ and part of Funk Master Flex big dawg Pitbull DJ squad. As Bobby Trends takes full advantage of the features and luxury of the new A8, he visits a few trendy spots and makes an exclusive stop at New York's No. 1 radio station Hot 97FM to broadcast live on air. Follow DJ Bobby Trends on Twitter @djbobbytrends
Maino, Episode 2: Coming off a Top 40 single, "Let it Fly," Maino is looking fly in the new 2012 A7 Sportback. While navigating through New York City, he talks exclusively about music, his love for cars and makes a stop in the studio. Follow Maino on Twitter @mainohustlehard
Jim Jones, Episode 3: Jim Jones, one of the most influential artists in the music business, has chosen to drive the Audi A8L. As Jimmy whips through the concrete jungle he takes advantage of some of the car's cool features. He does a little shopping, makes a stop at his former record label and then heads to his stomping grounds in Harlem. Follow Jim Jones on Twitter @jimjonescapo
Jadakiss, Episode 4: Jadakiss demands tremendous respect among his peers for his talent, but today he gets the same respect from driving the new Audi A8L. Kiss gives a glimpse of what it means to be a rap star as "All About Audi" captures his daily routine. Follow Jadakiss on Twitter @therealkiss
About the Cars:
2012 Audi A7
Balanced luxury and graceful performance delivered by a supercharged V6, the 2012 Audi A7 produces 310 horsepower and 325 lb-ft. of torque. The A7 line features the components distinctive to Audi such as full LED lighting technology as well as other options including a variety of wheel designs, Prestige trim level with S line exterior and MMI touch allowing drivers to use handwritten inputs on a touchpad.
2012 Audi A8
Available in NWB, L and W12 models, the A8 features Audi connect, turning your vehicle into a WiFi hotspot. Audi drive select gives drivers the customization they seek for choosing the best ride to handle the roads in front of them. The highest level trim of this vehicle features 22-way front comfort seats with ventilation and massage functions, rear seat entertainment with dual 10" screens and a DVD player, Audi Parking System Plus and more.
Discover what all these vehicles have to offer by visiting Audi dealers such as Atlantic Audi for an all-encompassing test drive. Call 888-895-0522 or visit http://www.nyaudi.com. See all the videos from this project as they are released by visiting Atlantic Audi's YouTube channel at http://www.youtube.com/user/AtlanticAudi.
Atlantic Audi pairs its opulent line of vehicles with unrivaled customer service. Atlantic Audi's brand new, state-of-the-art facility is now open, and the Atlantic Audi staff is ready to provide customers with an individualized car-buying experience that treats customers as luxury car customers should be treated: with respect and consideration. Visit http://www.nyaudi.com or call Atlantic Audi at 888-895-0522 to learn more.
Atlantic Audi is conveniently located at 251 Sunrise Highway, West Islip, N.Y. 11795.
###