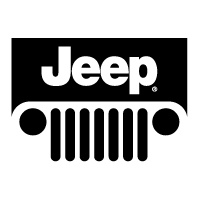 Santa Rosa, California (PRWEB) October 14, 2011
At Bill McConnell Chrysler Jeep and Dodge - the leading Jeep dealership in Santa Rosa, CA - they are proud to offer a vehicle that has been in production for more than 70 years.
When the first Jeep was born in 1941, the brand started to and has continued to engineer and produce unique, versatile and capable vehicles. The renowned Jeep Wrangler has come quite a long way since 1941. With more than 70 years of fine-tuning the rugged American icon, Jeep has created and evolved a vehicle with an unmatched, strong enthusiast following. With its all-new powertrain and recently introduced more premium and comfortable interior, the 2012 Jeep Wrangler appeals to a larger audience than ever before.
"The Jeep brand is truly unique, delivering customers an experience that no other automotive brand can possibly offer," said Mike Manley, President and CEO, Jeep Brand — Chrysler Group LLC. "Each and every weekend, Jeep owners gather on trails throughout the world to experience Jeep, and every single day, Wrangler owners give each other the 'Jeep wave' as they pass one another on the road. This one-of-a-kind experience is largely due to the creation and evolution of the Wrangler, the original fun-and-freedom machine.
"For 2012, the Jeep Wrangler legend continues, with even more capability, power, performance, efficiency and fun," Manley added.
In addition to the new Wrangler, Jeep has recently introduced the all-new Grand Cherokee SRT8 for 2012. This is the ultimate performance SUV. The Grand Cherokee SRT8 offers a unique blend of legendary Jeep capability and utility, head-turning SRT performance, luxury and refinement and innovative advanced technologies. The staff at McConnell think it's going to be a huge hit in California.
Local residents in California who want to learn more about any of the great new Jeep, Chrysler, Dodge or Ram models for 2011 or 2012 should stop in at McConnell Chrysler Jeep Dodge - the leading Jeep dealership in Santa Rosa, CA and surrounding areas. Their sales professionals are friendly and helpful when it comes to learning more about any of these great brands.
###