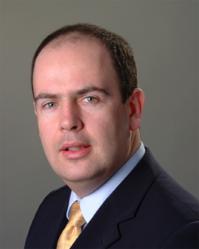 We are delighted to be shortlisted for such a prestigious award, so early in our company's development. The credit belongs to the staff who have tirelessly worked to keep us as the forefront of market developments in this rapidly expanding sector.
Cheshire, England (PRWEB UK) 13 October 2011
Imperative Energy Ltd a leading developer of bioenergy solutions today announced that it has been chosen by the Global Cleantech Cluster Association as a 2011 Later Stage Award Top 30 Finalist. Inclusion in the GCCA Global Top 30 reflects the strong business and market position of the company in the bioenergy sector, and signifies its innovative approaches and technologies are gaining a foothold in the new global green economy. Imperative Energy's business model, market position, profitability and potential at creating and capturing market share (among other criteria) qualified it to be a GCCA Later Stage Award 2011 Global Top 30 Finalist.
Imperative Energy and the other 2011 Global Top 30 companies will be honored at the GCCA's Later Stage Award Dinner held in conjunction with the Dublin Cleantech Forum, on November 14th, 2011. Co-hosted by The Green Way, Ireland's Cleantech Cluster, the full day executive event features CEO presentations and high-level discussions on the most critical topics for emerging clean technology companies and investment opportunities.
The GCCA Later Stage Award Global Top 30 Finalists were selected out of the 4000 companies represented by the GCCA's 30 member clusters, ranging from North America and Europe to Asia. Each cluster conducted internal evaluations to nominate up to 10 companies in 10 categories, including solar, wind, energy storage, green buildings, water and more. In total, these member clusters nominated 185 companies for the 2011 Later Stage Award. The Top 30 finalists were screened for investment grade through the Keystone Method™, a data-driven business assessment and venture development tool developed by GCCA Head Judge Dr. Peter Adriaens at The University of Michigan, and CleanTech Acceleration Partners.
"Narrowing down 185 nominations from cleantech clusters all over the world down to 30 was a very competitive process," says Ben Taube, Chairman of the GCCA. "These Top 30 Finalists are the rising stars of the world's clean technology sector."
"These companies, with their customers and revenue, are building significant green collar economies in the regions where they operate," said Shawn Lesser Co-Founder of the GCCA. "For the health of the planet, both economically and environmentally, we are committed to spotlighting these game-changing companies on the world stage."
Joe O'Carroll, Managing Director at Imperative Energy Ltd paid tribute to the staff at the company for achieving this milestone recognition: "as a small, focused team, we have managed to box well above our weight and to secure contracts throughout the UK and Ireland in competition with longer established better resourced and better known companies. This has only been achieved due to the dedication of the staff in executing our innovative business model. We have taken a new approach to delivering renewable energy solutions for clients that takes the confusion out of switching to low cost, low carbon energy."
The 2011 Later Stage Award is sponsored by Grant Thornton International. A full list of all the GCCA Later Stage Award 2011 Global Top 30 Finalists can be found at the GCCA website at: http://www.globalcleantech.org.
###