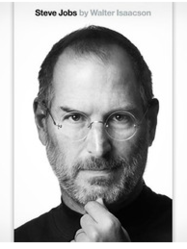 Scottsdale, AZ (PRWEB) October 14, 2011
The biography of Steve Jobs is without a doubt the most anticipated biography to be released yet. Steve Jobs personally gave the author of this book, Walter Issaacson, exclusive rights to his life story.
There is no doubt that Mr. Jobs kept most of his life away from the public, until now. There is little information about what exactly the biography will include, but we already know that the book will include a mashup of over 2 years of interviews with Jobs, his friends and family, coworkers and even his rivals. But the book just be full of interviews, in fact, we also are told that the exact reasoning behind why Steve Jobs notoriously wore a black turtleneck, gray New Balance sneakers, and patched up jeans.
The rights to make the biography of Steve Jobs movie were recently acquired by Sony Pictures for a rumored amount of anywhere between $1 million and $3 million. While the details are scarce about the actual deal details itself, and when the production will start/movie will be released, we do know that we can be expecting a killer movie, one perhaps that will topple over the recent success of "The Social Network".
Preorder sales the biography have recently skyrocketed and easy bumped the new biography, called "Steve Jobs" to the #1 Best Seller on Amazon.com, which according to many is revitalizing the entire publishing industry as the majority of consumers want the full affect by having an actual paper copy of the book, instead of perhaps a digital version for the Kindle.
Steven Jobs undoubtedly changed the way we all live today, and basically built his company up until the day that he died. He passed away on October 5th 2011 leaving behind a wife and four kids.
###