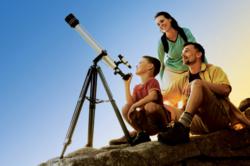 I consider myself to have been the bridge between the shotgun and the binoculars in bird watching. Before I came along, the primary way to observe birds was to shoot them and stuff them.
Roger Tory Peterson
Middletown, Ct (PRWEB) October 13, 2011
Having completed the re-pricing of its line of telescopes, NotJustTelescopes.com has also finished loading up its full line of Binocular products including the brands, Bushnell, Canon, Carson, Nikon, Pentax, Yukon, and Zeiss. The line of Nikon products will include a balanced selection of cleaning and maintenance kits for several sizes. All of these products are a welcome inclusion to the line for avid friends and family members with a strong use of optic products for birding as well as game search. The marketing team sees no better way to start 2012 than with dozens of optic models and prices to select for holiday giving.
Because NotJustTelescopes is a niche business operation, it is able to provide its base of consumers' lower prices now than it ever has since its inception, and are proud of this very broad range of famous brands to offer consumers.
The team is focused as well into the addition of a new category to its now existing four lines of Telescopes, Night Vision Optics, Monoculars, and Binoculars. Research is now complete on the inclusion of Binocular Cameras as well as a range of accessories. Broader detail of the new line will be included with the holiday announcement at the end of October.
###