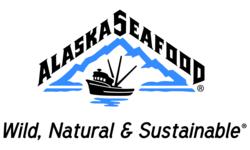 Juneau, Alaska (PRWEB) October 14, 2011
The 2011-2012 harvest season for two of Alaska's signature wild crab fisheries— Alaska king crab and Alaska snow crab—opens tomorrow, October 15th. (Alaska Department of Fish and Game, 2011)
Alaska king and snow crab, like all species of seafood from Alaska, are managed for sustainability. Scientists use the latest available scientific data to establish harvest levels that maintain a maximum sustained yield.
Alaska crab stocks are jointly managed through an agreement between federal and state organizations: the Alaska Department of Fish & Game (ADFG) is responsible for conservation and management, and the North Pacific Management Council (NPFMC) is responsible for policy and allocation.

The 2011 quota for Alaska Bristol Bay red king crab is over 7 million pounds, which represents a 47% reduction from 2010.
The 2011 Alaska Bering Sea snow (opilio) crab quota is set at nearly 90 million pounds, a 64% increase over 2010.
The 2011 Saint Matthew Island blue king crab quota is set at over 2 million pounds, which represents a 47% increase from last year.
Collectively, these decisions reflect the state's ongoing commitment to sustainable seafood, which has existed since Alaska became a state more than 50 years ago. The State of Alaska recognizes seafood as a precious natural resource and the seafood industry is a vital component of the state's economy.
King crab is celebrated for its sweet flavor and rich, tender meat—a premium product that is unmatched in size, quality, and appearance. Snow crab has a delicately sweet flavor and tender, snowy white meat. Also known for offering consumers a great value. Alaska crab makes for exceptionally delicious eating, from warming Alaska Seafood Tom Yum to elegant Steamed Alaska Crab with Chardonnay-Lemon-Herb Splash to quick and easy Alaska Crab and Artichoke Quesadillas for guests.
About Alaska Seafood
The Alaska Seafood Marketing Institute (ASMI) is a partnership of the State of Alaska and the Alaska seafood industry. ASMI works to promote the benefits of wild and sustainable Alaska seafood and offer seafood industry education.
For more than 50 years, Alaska has been dedicated to sustainable seafood. It's so essential to our way of life that our constitution has a mandate that "fish … be utilized, developed and maintained on the sustained yield principle." The seafood industry is Alaska's largest private sector employer. As a result, Alaskans understand the need to protect the fisheries and surrounding habitats for future generations. We're proud of our leadership in sustainable management, which has led to an ever-replenishing supply of wild seafood for markets around the world.
For more information, please visit http://www.alaskaseafood.org.
Additional Links
http://www.wildalaskaflavor.com
http://www.cookitfrozen.com
http://www.facebook.com/alaskaseafood
http://www.youtube.com/user/AlaskaSeafood
http://www.adfg.alaska.gov/
###