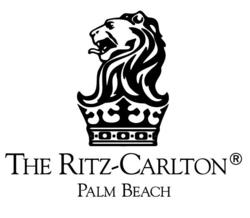 Master Fitness Guru, Melissa Uftring brings grueling, results oriented fitness regimens that the military puts new recruits through to the Eau Spa at The Ritz-Carlton, Palm Beach.
Palm Beach, Fla. (PRWEB) October 12, 2011
Both boot camp trainers and clients alike know the power of boot camp workouts; a tough routine of rigorous boot camp drills is where it all begins. Master Fitness Guru, Melissa Uftring brings these grueling, results oriented fitness regimens that the military puts new recruits through at the Eau Spa at The Ritz-Carlton, Palm Beach.
Fitness enthusiasts can enjoy Melissa's new Beach Body Boot Camp as participants are led through a series of H.I.I.T. (High Intensity Interval Training) drills in this outdoor beachy-keen class. This fun, full body work-out incorporates various types of equipment such as tires, rope ladders and medicine balls to help guests sculpt their best beach body plus athletic drills, sprints, core work, and an exhilarating barefoot beach run.
Melissa's philosophy of "train like an athlete" are words to live by and Beach Boot Camp embraces a very encouraging spirit as each "recruit" supports each other. Because of her concentrated fitness and well-being background in Pilates, gymnastics, yoga, dance, nursing and nutrition, Melissa has a keen eye for proper form and technique in training protocols and is able to assess all aspects of fitness, including muscular endurance and strength, as well as flexibility. Melissa's clients appreciate being taught in a challenging, yet safe and effective manner from the inside out.
Beach Boot Camp is every Saturday morning, 9:30AM – 11:00AM for $25.00 per person and includes all access pass to the Eau Spa Self-Centered Garden and Eau Zone, plus cupcakes for a sweet touch to a salty, sweat-inducing work-out. Seasonal rates and hours may apply. For more information, please call 561-540-4960 or visit http://www.ritzcarlton.com/en/Properties/PalmBeach/Spa/FitnessCenter.htm.
About The Ritz-Carlton, Palm Beach
The Ritz-Carlton, Palm Beach is a Forbes Five Star and 2011 AAA Five Diamond Award property, which completed a more-than $130 million transformation in 2009. The beachfront resort welcomes guests with breathtaking ocean views immediately upon entry and a gorgeous outdoor terrace with evening ambiance and a fire pit. There are 310 spacious guestrooms and luxurious suites – including the 2,755-square-foot Presidential Suite – and 23,000 square feet of indoor meeting space. Dining options include Angle, a contemporary American supper club; Temple Orange for traditional Italian comfort food; Breeze as a chic burger bistro set oceanside; Oceanfront Cabanas for intimate affairs; Eau Spa Café; and Stir Bar in the lobby lounge for light nibbles and refreshments. The Business Lounge and Resort Cabanas cater to travellers who wish to combine work and play. Eau Spa offers a contemporary take on spa-going and day-long unwinding with a multitude of fanciful treatments, a full-service salon and Eau- fitness center. For more information visit http://www.ritzcarlton.com/resorts/palm_beach.
About Eau Spa
Eau Spa is a 42,000 sq. ft. spa wonderland located at the Forbes Five-Star, AAA Five diamond property The Ritz-Carlton, Palm Beach. Renowned for elevating the spa experience to an entirely new level, every touch has been carefully thought out to help the guests engage and enjoy their experience. The Pause, Play and Perfect philosophy is encapsulated in the idea of 'me time'; taking some well deserved time away from daily worries to spend on yourself. Master skincare specialists present their personalization, immediate results and high touch luxury treatments. Leading skin care authority, Dr. Zein Obagi's newest product line, ZO Skin Health™, provides individualized skin care products that focus on prevention and maintenance. The specialized Kerastase salon at Eau Spa features six chairs, including a master chair for special occasions and weddings. Work with red carpet stylist and Creative Director Michael Rolland, celebrity Make-up Artist Georgio Fernandez and national Lash Artist Mikela Fernandez. Discover the baroque and beautiful Eau Spa and Salon where primping and personal attention are always in style. To learn more about Eau Spa, please visit http://www.eauspa.com.
About Melissa Uftring
Melissa Uftring, has been teaching and training individuals and groups of adults and children from ages 100 – toddlers for over 20 years. Melissa acclimated towards fitness in her youth when she began competing in dance and gymnastics. After studying Dance and Musical Theater at Lees-McRae College in North Carolina, she performed with professional companies throughout the US. She obtained her first yoga certification at Next Generation Yoga in New York City, after which she completed an additional yoga certification in South Florida.
Most recently she worked with elite NCAA athletes for the NFL Combine training with TEST Football Academy; she taught yoga to the football players and assisted as a strength and conditioning coach and sports nutritionist. She also currently teaches a variety of classes at LA Fitness, including a dynamic boxing circuit class in which she incorporates athletic drills and challenging punching combinations on the heavy bags. Melissa has designed a new hard core work out combining the adrenalin rush of Kick boxing with the balance and strength training of yoga—YOBOX!
Melissa is also A.C.E. Certified Group Fitness Instructor, as well as an A.C.S.M. Certified Personal Trainer. Melissa is currently completing her degree in Exercise Science and Health Promotion at FAU.
###