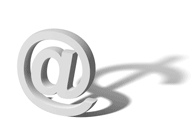 Owning a keyword exact-match domain name like Company.net is powerful for branding, credibility, and memorability.
(PRWEB) October 13, 2011
"Company.net, a premium 16-year old category defining domain name, is publicly available for the first time ever," says the owner of the domain Mr. Luc Biggs. "It will soon be up for grabs at auction at Sedo.com - the world's leading domain name marketplace."
Company is a top tier business related keyword that is recognized around the world.and encompasses many services: company creation, legal services, document preparation, registered agent services, virtual offices, paid business listings, and much more.
Any leading business in the above fields looking to increase their online and offline presence could benefit from exclusive ownership rights to the category defining domain Company.net.
Just what are the benefits of owning a premium one-word domain name?

Owning an exact keyword match domain like Company.net is powerful for branding, credibility, and memorability. Domain names that are easy to remember promote word-of-mouth advertising.
A great domain name is easy to integrate into marketing and branding. Businesses need a way to differentiate themselves from their competitors, and the masses.
There are few better investments a company can make than a premium domain name.
A few names that have sold in 2011 include: Social.com ($2,600,000); DataCenter.com ($352,000); CreditCard.net ($138,000); Cars.net ($170,000); AutoInsurance.org ($440,000); FB.com ($8,500,000); Beds.co.uk ($130,400). Demand for high quality names continues to rise, while the limited supply of meaningful and generic domains shrinks with each passing day. The best names are not always the most obvious but they are always in demand whether the economy is good or bad. The price of these names continues to rise as more businesses and investors learn about them.
A premium quality domain name is a one time investment that offers permanent benefits, including natural type-in traffic. Company.net currently benefits from a recurring trickle of free, natural traffic. A heart-beat. According to the domain's statistics, each year, between 6,000 and 8,000 unique web visitors type in the domain Company.net into their navigation bar. Yes, that is with zero promotion or advertising costs. 500-700 online consumers walking through the doors each month; potential clients looking for services, products and information.
Bidding for this domain will open at 12:00 PM EST on Thursday, October 20th, 2011 in the U.S. and will run until Thursday October 27th, 2011 until approx. 12:00PM EST.
Sedo.com is the exclusive auction host and is certifying bidders in preparation for the scheduled auction. The auction listing for Company.net can be viewed at Sedo.com or through their partner site, GreatDomains.com : http://www.greatdomains.com/auction/auction_detail.php?language=us&auction_id=120304&tracked=&partnerid=32392&language=us
Please contact Sedo Broker Jay Finnan at 617-499-7237 or via email jay(at)sedo(dot)com to pre-register for online bidding.
###