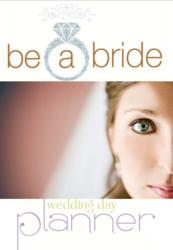 "This is an exciting moment to take the bridal show and the wedding planning information needs of today's bride to a new more personalized and relevant digital level
Atlanta, GA (PRWEB) October 12, 2011
The Bridal Extravaganza of Atlanta and Wedding Day Planner Magazine(formerly Atlanta Bride and Groom Planner) are partnering to marry the best that a wedding show offers with the best planning information resources for brides to create an even more powerful, mobile platform for Atlanta wedding professionals to reach today's savvy bride.
"Combining the direct reach that we have with the Bridal Extravaganza of Atlanta's proven ability to attract hundreds of brides per show with the Wedding Day Planner's planning editorial and wedding resources opens the door for us to deliver new ways for the wedding professionals to connect with Georgia brides." said Donna Jakulski, the creator and producer of the Bridal Extravaganza of Atlanta. "Together, Linda and I will build the Be A Bride consumer brand and the Engage A Bride industry brands in new ways that will continue to lead the industry forward."
"This is an exciting moment to take the bridal show and the wedding planning information needs of today's bride to a new more personalized and relevant digital level, " said Linda Surles, publisher of Wedding Day Planner. "The new wedding planner mobile app is just the beginning of new products and services to come… from new video marketing, social media and pr services to an industry educational conference, we will provide new ways for wedding professionals to maximize their reach and connection with engaged couples."
For consumers, brides and grooms will have access to online planner tools, information and articles and mobile app downloads to connect with the best wedding resources in Atlanta.
For the wedding industry, a visit to http://www.engageabride.com will provide all the tools and resources needed to increase your wedding visibility. These will include online registration for Bridal Extravaganza as well as new digital marketing products and services.
The Wedding Biz Marketing Conference will be held on Monday, January 30, 2011 at 200 Peachtree. Industry professionals will have the opportunity for attendees to gain an even greater understanding of how to develop successful social media and marketing relationships with today's increasingly mobile and online bride.
Wedding Day Planner was created by Linda Surles in 2006 (initially as Atlanta Bride and Groom Planner) covering all things wedding, including planning tips and resources, gorgeous ideas, cool trends, local weddings, and the information brides need to know from experts in the industry.
The Bridal Extravaganza of Atlanta was created by wedding show producer Donna Jakulski. It is held twice annually at the 200 Peachtree Special Event facility in downtown Atlanta and has earned accolades for the level of quality and sophistication of the show in addition to the distinction of "The Best Wedding Show in the USA." The next show will be held on Sunday, January 29, 2012 from noon to 5pm. Exhibitor information and online registration is now available on http://www.engageabride.com. Information for brides can be found on http://www.beabride.co.
###