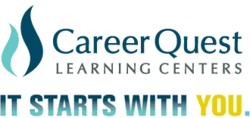 This program allows our students to put the skills they learned here to use while helping provide medical attention to Jackson Public Schools' students.
Jackson, MI (PRWEB) October 13, 2011
Career Quest Learning Centers (http://www.cqlc.edu) announced that it is working withJackson Public Schools in a pilot program that places trained medical assistants in area schools. The program will allow the school district to continue providing safe medical attention to students while lowering costs.
Jackson Public Schools has over 6,000 students in attendance in eight elementary schools, one middle school, one alternative high school and one traditional high school. When the school district had to cut expenses from its budget, school nurse positions were eliminated. The original plan was to train secretaries and administrators to give medications and evaluate kids for medical attention.
Dr. Matt Rosenberg, a doctor at Mid-Michigan Health Center, who has two children attending Dibble Elementary School, contacted Career Quest Learning Centers about sponsoring a program to support the school's needs. The program he proposed allows registered medical assistants to be on hand to help students, while still maintaining budget cuts.
Career Quest Learning Centers accepted and will be funding the program at Dibble Elementary for the current school year. The medical assistant will also be getting experience in the field, which is why organizers are calling this pilot program a win-win. If the program works as well as expected, the goal is to have a medical assistant extern working at each of the elementary facilities alongside a paid registered medical assistant.
"We're pleased to partner with the school district in Jackson," said Mark Baker, Business Development Manager at Career Quest Learning Center's Jackson Campus. "This program allows our students to put the skills they learned here to use while helping provide medical attention to Jackson Public Schools' students."
Medical assistants participating in the program can expect to see and treat minor bumps and bruises, stomach aches, sore throats and headaches in addition to regular administration of medications including insulin shots for diabetic students.
The first school participating in the program is Dibble Elementary. The kindergarten through fifth grade school has 335 children enrolled. A graduate of Career Quest Learning Center's Medical Assistant Program is already seeing students at the school. Hunt Elementary School is next on the list to be considered for a medical assistant.
The Medical Assistant Program at Career Quest is a 9-month, 37-semester hour program that prepares students to work in a wide variety of healthcare settings. The program prepares students for employment in a medical office setting and will also prepare students to assist physicians during examination and treatment, as well as perform a variety of laboratory and clinical procedures. Graduates of the Medical Assistant Program have learned the basics of anatomy, physiology, medical terminology, and medical office procedures. Students also work with electronic medical records, medical coding and billing, become familiar with pharmacology in the workplace and conduct clinical and laboratory procedures such as phlebotomy, taking vitals, EKG, OSHA and urinalysis.
Career Quest Learning Centers, Inc., is a privately held career education institution with headquarters in Lansing, MI and campuses in Lansing, Jackson and Kalamazoo. Career Quest has served more than 3,000 students since it was founded in 1995. More information on enrollment, programs and career opportunities is at http://www.cqlc.edu. The toll-free admissions contact is (888) 810-6080.
###