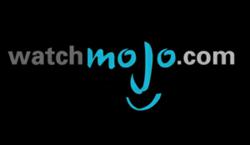 "The big opportunity for marketers is to be in the content business and create useful content," Geoff Ramsey, CEO of eMarketer.
New York, NY (PRWEB) October 13, 2011
This year, online video advertising will reach $5.6 billion according to Accustream Research, driven by increased spending in in-stream and in-banner video advertising. However, according to the CEO of eMarketer Geoff Ramsey, while the online video advertising market will grow by 40% year-over-year, "the big opportunity for marketers is to be in the content business and create useful content".
Branded content comes with its share of challenges; it can be useful and practical or it can be entertaining and irreverent. In either case, it is risky to undertake and has taken a back seat to more conventional video advertising, such as a 30-second pre-roll ad before a video clip. However, with the so-called death of the 30-second ad spot, advertisers are increasingly looking beyond pre-rolls and in-banner video ads, and WatchMojo is helping them reduce the risk and burden of adding content to the marketing mix by opening up its vast catalog of 7,000 infotainment videos.
"We deficit finance nearly 100 hours of video programming each year, so we are certainly very proactive in finding ways to monetize the content," explains WatchMojo CEO Ashkan Karbasfrooshan. "In the past, we have opened up our library to help blue-chip brands such as McDonald's and Coca-Cola engage with their target audience by adding video to their microsites."
This month, the company partnered with a leading marketer on the launch of a new skin care product. Visitors to the marketer's microsite will access a new video each day, including fashion tips, sports tricks and comedy clips.
WatchMojo's 7,000 videos represent one of the most diverse collection of brand-safe and evergreen content, ranging from music interviews and profiles, movie retrospectives and actor biographies, sports franchise profiles, as well as hundreds of tips on fashion and lifestyle. The company's in-house team of producers, videographers and editors assure a consistent and high-quality product that appeals to viewers and advertisers alike.
The privately-held and profitable company generates revenue through a mix of licensing fees, revenue share partnerships, advertising and sponsorship deals on multiple platforms, including the web, mobile, out-of-home, over-the-top and offline, as a number of academic publishers rely on WatchMojo content to supply teachers and students with videos as part of their English as a Second Language programs on academic portals, intranets and DVDs.
About WatchMojo
WatchMojo helps you become more successful by covering the people, places and things that inform and entertain you socially, personally and professionally.
Supplying the world's largest media properties, WatchMojo is a leading producer of professionally-produced, ad-friendly, premium videos covering Automotive, Business, Comedy, Education, Fashion, Film, Food, Health & Fitness, History, How To, Lifestyle, Music, Politics, Science, Space, Sports, Urban Living, Technology, Travel and Video Games.
The company's catalogue of seven thousand videos has generated 650 million video views since 2006.
Marketing Magazine picked WatchMojo as one of Canada's Digital Media Companies to Watch in its Sept. 2011 issue.
Learn more on http://www.WatchMojo.com.
###