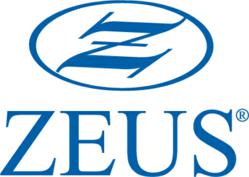 "Zeus is prepared to support and accelerate development of future applications for the aerospace industry, and the new brochure is a part of that commitment,"
Orangeburg, SC (PRWEB) October 13, 2011
Zeus, Inc., a global leader in material science and high performance polymer extrusions, today unveiled its new aerospace brochure, demonstrating its impressive array of products and possible applications as well as its position as a key supplier for the aerospace industry.
Fluoropolymers and other engineered polymers are quickly becoming the material of choice in global aerospace applications due to its ability to maintain its exceptional material properties in challenging environments. Engineered polymers also offer a lightweight, cost-effective alternative to metal—another reason the use of performance polymers in aircraft design is expected to increase.
"Zeus is prepared to support and accelerate development of future applications for the aerospace industry, and the new brochure is a part of that commitment," said Rob Hall, Vice President of Engineered Extrusions. "Our products meet the rigorous demands of this industry, and we will continue to focus on producing high quality products that exceed industry standards."
Already a supplier for aerospace leaders, Zeus is dedicated to continuous product improvements and has AS9100 and ISO 9001:2008 certifications, allowing it to align its products with the aerospace industry.
Zeus' Lay-Flat heat shrink is utilized as a replacement to film for composite formation on unique shapes, which improves the end composites finish and reduces labor in the lay-up process. Zeus' spiral wrap, convoluted tubing and heat shrink products are used in wire harness applications, and its drawn fiber makes excellent braiding materials for cables that increase chafe resistance. Zeus also has an impressive array of optimized tubing solutions for advanced applications, including value-added services like light assembly to heat shrink over parts and subcomponents.
About Zeus, Inc.:
Zeus, Inc. is headquartered in Orangeburg, SC, USA. Zeus is a world leader in material science and the production of high performance polymer extrusions used in demanding applications; operating multiple facilities in North America and internationally. Zeus products and services are preferred by companies in medical, automotive, electrical, fluid handling, aerospace and mechanical markets. For more information or to view the new brochure, visit our Aerospace page at http://www.zeusinc.com.
# # #