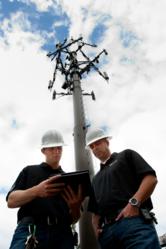 Vinculums appears for a second time on Inc. 500 list of "Fastest-Growing Private Companies"
Irvine, California (PRWEB) October 14, 2011
Vinculums, which provides telecom managed services solutions to wireless operators, reported that its organization recorded a nearly 100 percent increase in both revenue and staff over the past year. The company's leaders have been pursuing an aggressive growth strategy in an effort to keep pace with the rising need for network capacity in the United States.
"Two of the biggest measures of our success is when our customers thrive to meet demand and they are continuing to turn to us as a partner in achieving their goals," said Vinculums CEO Bart van Aardenne. "As the American need for wireless telecommunications increases, we must continue to provide premier services and a premier customer experience."
Vinculums has capitalized on opportunities presented by the rapidly evolving wireless industry: the demand for network capacity has exploded as more consumers have adopted mobile phones. According to Pew Research, 83 percent of U.S. adults now own a cell phone. The dramatic increase in the data capacity needed to support content such as photos and video have left wireless companies scrambling to boost the performance of their networks.
Vinculums' rapid expansion has been drawing notice from industry observers and national publications. Inc. 500 named Vinculums to its list of "Fastest Growing Private Companies in America," ranking it #341. This is the second year that the company has been recognized with this award. The Inc 500 list began in 1981 to document the growth of small to midsize businesses. Now each year's list is grouped by industry, showing the number of jobs added to that industry segment.
President Paul Foster believes that helping to drive the development of the nation's wireless infrastructure is one of the greatest goals the company can have. "At the heart of all we do is the commitment to make life better for everyone involved with Vinculums, from our team through our customers and on to the end users of wireless services. I'd say we are succeeding."
About Vinculums
Vinculums provides wireless operators and infrastructure providers with managed services focused on network quality, efficiencies and deployments. The company was founded in 2000 and quickly established a national presence by serving the industry's leading wireless carriers. CEO Bart van Aardenne and President Paul Foster lead a team of more than 300 professionals in wireless communications.
###