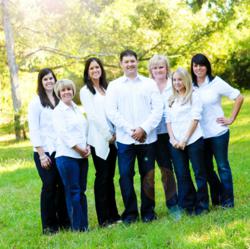 At Sandefer Premier Dental, we feel the web is the most convenient way to learn about our office,
Denham Springs, LA (PRWEB) October 18, 2011
Cosmetic dentist, Clint N. Sandefer, DDS, of Sandefer Premier Dental has announced the launch of a new, patient-focused website. The practice recently launched the new website created by dental website design leader, ProSites, Inc. The website contains many interactive features including educational videos that enable patients and the general public to make more informed decisions about their oral health. The website also utilizes extensive search engine optimization techniques to reach patients and local consumers who are searching for relevant knowledge about Denham Springs cosmetic dentistry services.
Dr. Clint Sandefer states, "At Sandefer Premier Dental, we feel the web is the most convenient way to learn about our office; the majority of patients have access to the internet."
Current and prospective patients now have access to information regarding periodontics, at home dental care, before and after photos of dental implants, and other informative content when they visit the website. Some of Dr. Sandefer's services include:
Cosmetic Dentistry
Dental Implants
Sedation Dentistry
Dr. Sandefer is also utilizing his website to educate the community on the importance of oral health. The website includes a links page with informative resources as well as a frequently asked questions page with topics ranging from oral hygiene to dental procedures.
"Patients can obtain information without having to call or visit the office, and can also educate themselves on the subject of dentistry," says Dr. Sandefer.
About Sandefer Premier Dental:
Dr. Clint Sandefer earned his B.S. in Biological Sciences from Louisiana State University in Baton Rouge and continued his post graduate studies at Louisiana State University School of Dentistry in New Orleans. He is a member of the ADA, LDA, and GBRDA and has a certified local anesthetist on staff to help perform sedation dental procedures. The practice also provides various dental services, including dental implants, in Denham Springs and surrounding Baton Rouge communities. For more information about Sandefer Premier Dental, please visit their website sandeferpremierdental.com.
###