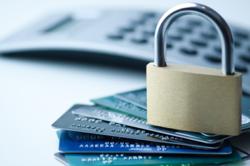 "Our goal is to create a comprehensive reference of BIN numbers as well as other various financial tools which will help merchants and organizations screen online payments for signs of fraudulent activity," Mark Anderson of BinDB, LLC.
Lewes, DE (PRWEB) October 26, 2011
BinDB.com, provider of the most comprehensive and complete Bank Identification Numbers database on the Internet, announces the release of BIN Database v6.0. The new database is the most up to date BIN reference in the world to protect medium and large online businesses from getting trapped by fraudulent charges.
The database provides more possibilities to provide merchants and online businesses with a direct bank contact details reference for each identified BIN. The inclusion of the additional four new columns contains records of:
-Bank Website
-Bank Phone
-Former Bank (the former name of the bank before it got acquired)
-Bank Address (postal contact address)
BIN Database v6.0 contains more than 260,000 records with over one hundred records being added, removed or modified manually every day. BinDB has the only database that allows user to find the country of the issuing bank with bank identification number, search card issuing bank name, card type (debit, credit, or gift card), car subtypes (classic, gold, or business), validation brand (MasterCard, Visa, Amex), additional information (including city, phone number, etc), and service support.
The ability to cross-check suspicious transactions and put them on hold prevents users from getting trapped by fraudulent transactions. Users can also customize their business needs by integrating the credit card BIN checker with their business requirements to week out banks having a history of shady bank transactions.
With foreign businesses, users can exclude cards from a particular country's billing address automatically if they are restricted from exporting out to that country. Additionally, BIN identification numbers help users charge variable fees applicable for debit and credit cards outside the USA as well as business cards who need to be charged extra.
For more information visit http://www.bindb.com
About BinDB, LLC
BinDB, LLC was founded in 2009 by a group of ambitious and experienced IT professionals dedicated to providing revolutionary and complete Fraud Prevention services. The compilation of Bank Identification Numbers started in response to the growing problem of online fraud and chargebacks with previous projects and clients. Since its conception in 2006, the team has grown exponentially to meet the demands for a complete anti-fraud package for medium and large online businesses. With the merge of their private tools and their extensive Bank Identification Number database, BinDB was created to provide personal identity document validation and prevention against credit card fraud.
###