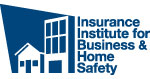 No matter where you are located, you are at risk for one or more natural hazards that could significantly damage or destroy your home or business.
Tampa, Fla. (PRWEB) October 13, 2011
The record number of natural disasters in the U.S. this year demonstrates the need for home and business owners to evaluate their risk of damage and take steps to reduce that risk ahead of time, says the Insurance Institute for Business & Home Safety(IBHS).
The federal government has declared 86 major disasters so far in 2011, surpassing the previous annual record of 81 last year. "No matter where you are located, you are at risk for one or more natural hazards that could significantly damage or destroy your home or business," said Julie Rochman, president & CEO, IBHS. "A complete evaluation of how best to protect your specific property starts with knowing and understanding the type(s) of risks that may affect your area."
To that end, IBHS provides a free ZIP Code-based tool on their public website at http://www.disastersafety.org. When a property owner enters their ZIP Code, a list of natural hazards common to the area is shown.
Once a property owner has identified the risks they may face, the next step is to determine their home or commercial building's specific vulnerability. Then, they can use IBHS guidance to learn how to reduce the risk of damage or destruction. "There are many strategies a home or business owner can employ to prevent or greatly lessen the risk of property damage due to a natural disaster," Rochman said. "Some of these protections come at a cost, but many of them are low- or no-cost options that require nothing more than a bit of effort on the part of the property owner."
For example, to reduce a property's vulnerability to wildfire, firewood and other highly combustible materials should not be located close to a home or business. This no-cost solution involves moving firewood and leftover building materials, as well as items such as wheelbarrows containing these materials, at least 30 feet from any structure.
Another example is to inspect the exterior walls of your property for gaps around pipes where they enter the walls. Also check for any gaps around electrical outlet boxes, junction boxes, circuit breaker boxes, disconnect switches and electric meters. Seal any gaps found with waterproof caulk. This will help prevent wind-driven water, such as the heavy rains that often accompany hurricanes and thunderstorms – as well as winter sleet and snow – from entering your building.
"These are just two examples of many low- or no-cost ways to reduce the risk of disaster-related property damage," Rochman said. "IBHS' website – http://www.disastersafety.org – provides home and business owners with free, step-by-step instructions and information on dozens of projects that will help your protect property."
To arrange an interview with IBHS, contact Joseph King at 813-675-1045/813-442-2845, jking@ibhs.org or via direct message on Twitter @jsalking.
About IBHS
IBHS is an independent, nonprofit, scientific and educational organization supported by the property insurance industry. The organization works to reduce the social and economic effects of natural disasters and other risks to residential and commercial property by conducting research and advocating improved construction, maintenance and preparation practices.
###