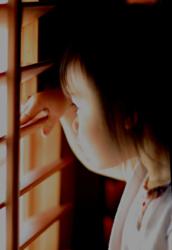 While nothing can replace the careful, watchful eye of a loving parent or guardian, there are things you can do to minimize hazards and enhance safety in your home
Orange, CA (PRWEB) October 19, 2011
Budget Blinds, the leading custom window coverings franchise company in the United States and Canada, encourages homeowners to install cordless window treatments in homes where small children are present to enhance safety.
"Many new parents don't include window treatments and window areas during the baby proofing process," said Tracy Christman, vice president of Budget Blinds vendor alliance. "Window treatments that are perfectly safe for an adult may pose a tempting hazard to infants and toddlers who view dangling cords as playthings."
The Window Covering Safety Council recommends that only cordless window products be used in homes where young children are present – including grandparents' homes and child care facilities -- to minimize risk. Additionally, owners and renters should replace all window coverings in the home made before 2001 with today's safer products.
Knowing which products offer enhanced safety is important, and that's where Budget Blinds' 800 plus franchisees can be helpful.
"There are many window treatments that are either cord free by nature or can be ordered with cordless lift options, wand controls, or motorization to eliminate pull cords," said Christman. "A local Budget Blinds style consultant can demonstrate the features of each product to homeowners so they can make an informed decision about their window coverings."
Certain styles of window coverings, like shutters, draperies and motorized roller shades have no internal cords by design. Alternatively, cordless cellular shades have internal cords that are inaccessible to tiny fingers, which makes them a good choice for homes where small children are present.
"While nothing can replace the careful, watchful eye of a loving parent or guardian, there are things that can be done to minimize hazards and enhance safety in your home," said Christman.
In addition to choosing cordless window treatments, new parents want to pay attention to where they place furniture in the room. The Window Covering Safety Council recommends moving cribs and furniture away from window areas so that children aren't tempted to play with window treatments.
If you are in a living situation where you cannot install cordless window treatments, be sure to also secure operation cords out of reach with cord tensioners and cord cleats.
Additional safety tips can be found at http://www.budgetblinds.com/safety and http://www.windowcoverings.org.
About BUDGET BLINDS, Inc. and Home Franchise Concepts
Based in Orange, California, Budget Blinds, Inc. was founded in 1992 and currently boasts over 800 franchise territories serving nearly 4,000 cities throughout the United States and Canada. In 2006, the founders of Budget Blinds, Inc. created Home Franchise Concepts to be the parent company to Budget Blinds and its sister concepts. As consumer demand for its quality, convenient services continues to grow, Budget Blinds is on its way to dominating the multi-billion dollar window covering market. Budget Blinds has been recognized as a leader in the franchise industry by organizations such as Entrepreneur, AllBusiness.com, Canadian Franchise Association, Franchise Times, Inc. and Franchise Business Review. For more information on Budget Blinds please visit http://www.budgetblinds.com or our press room at http://www.budgetblinds.com/pressroom or call 1-800-519-6298. You are also invited to like our Facebook page, http://www.facebook.com/BudgetBlinds and follow us on Twitter, @BudgetBlinds.
# # #