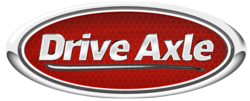 After Drive Axle's automatic image enhancement has been applied, the document has a bright background with sharply contrasting text.
Greenville, SC (PRWEB) October 14, 2011
Drive Axle's new automatic image enhancement eradicates dirty-looking images that are commonly produced when a paper document is scanned with a smartphone. Truck drivers can now send document images that appear crisp and professional.
"Documents scanned from smart phones generally look terrible without enhancement." said Kevin Survance, Eleos CEO. "The images are grey, rather dingy, and look more like a photo of a document than like the document itself. After Drive Axle's automatic image enhancement has been applied, the image has a bright background with sharply contrasting text."
Drive Axle users report that documents scanned from their smartphones now often have the quality seen from a fax machine. The quality of some enhanced images has been compared to that obtained from in-cab scanners. Bills of lading, proofs of delivery, fuel receipts, and driver logs can now be scanned and transmitted with the confidence that they will arrive looking legible and professional.
Survance notes that freight documents often receive considerable abuse before they can be transmitted. "The freight environment is rough and tumble, usually in industrial, outdoor settings, and freight documents sometimes look as if they've been through the wash and around the block a few times, with plenty of creases and wrinkles."
Abused documents usually don't fare well in fax machines and in-cab scanners – especially if they're lightweight and flimsy to start. Since scanning with a smart phone involves no rollers or other moving parts, drivers can easily scan those rumpled sheets and - with the help of Drive Axle's image enhancement - quickly produce a crisp image that won't cause the accounting department to go screaming into the night.
Drive Axle is a mobile document capture solution that enables trucking companies to improve cash flow through quicker retrieval of delivery documents. Documents are received from drivers within minutes of delivery, which facilitates same-day billing. Truck drivers save time and avoid driving unpaid miles to find fax machines or truck stop scanners.
The Drive Axle service is offered for $29/mo with a 30-day free trial and no additional per-document fees. There is no limit on the number of scanned documents. The mobile app is available for download in the iPhone App Store and the Android Market.
For more information, visit http://driveaxleapp.com.
About Eleos Technologies, LLC – Headquartered in Greenville, SC, Eleos provides cloud-based mobile document capture solutions for freight carriers and owner operators. For more information, see http://eleostech.com or call 855.953.AXLE.
###