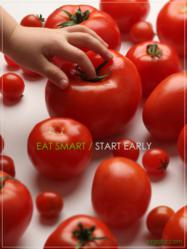 Cost-effective solution for delivering the right message that can generate profit!
Brooklyn, NY (PRWEB) October 13, 2011
Ezgobz is a young, creative, agile marketing firm that knows how to connect all the dots. Marketing in today's economy is a tightrope act. Fortunately, our team is not afraid of heights.
A fellow designer once said that a logo is like poetry in that it manages to cover a lot by showing very little. Following this idea a good logo is like haiku. This extremely short form of Japanese poetry packs a world of information and emotion into only a few phrases. Just like haiku a good logo doesn't skip important information, but rather rearranges it in the most optimal way possible. Marketing today requires fast, targeted and cost-effective solutions for delivering the right message that can generate profit. Ezgobz will start the campaign by creating the logo and will continue by getting the logo a meaning.
Ezgobz's services include social media content management, web marketing creative solutions, Facebook campaigns, Twitter, Youtube and other heavy populated sources on the web. Ezgobz marketing professionals have at their disposal what could be called the ultimate focus group. It is a great tool that can be used to freely exchange information, volunteer opinions, praise and bash with perpetual enthusiasm and vigor. In other words, users will be genuinely engaged through social media. True, often users swarm around one particularly unattractive thing. Like ants around melted hard candy while ignoring much tastier treats. That's exactly why a business needs the help of marketing professionals.
Ezgobz thinks that taming the www is the key to effective marketing today. It is not the only key, but it is a big one. This is the master key to various hidden doors.
###