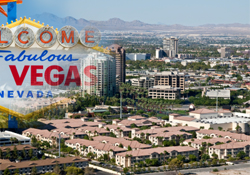 Las Vegas, NV (PRWEB) October 13, 2011
People often ask if there is a right or perfect roofing material that will look great and last forever. Well, nothing lasts forever, but Nevada roofing contractor, Roofing Southwest, says there are plenty of new roofing choices that are durable, look great, are energy efficient and work in the unpredictable climate of Las Vegas. In addition, more environmentally-friendly and green products are coming to market.
Before choosing a roofing material, a home or business owner needs to know how sturdy the roof structure is and what kind of weight load it can handle. For example, not all building structures are designed to handle the weight of ceramic or concrete tiles. In addition, the pitch and size of the roof may play a factor in selecting materials. Once the weight limit, size and pitch are known, then the choice of appropriate materials can be made. Here are some things home and business owners should think about when making a choice.
Asphalt Shingles/Dimensional Shingles
Standard asphalt shingles have three tabs and tend to have a repetitive pattern from one home or business to the next, although they do come in a variety of colors. In contrast, dimensional shingles, also known as architectural or laminated shingles, have two layers of shingle material bonded together, but random notches have been taken out, exposing the bottom layer. This gives these new shingles a three dimensional look to the roof, with different high and low tabs. Because of the double bonded layer, dimensional shingles actually offer more protection and impact resistance from wind and hail — with the heaviest grades able to withstand 120 mph winds. They also have a longer lifespan — 40 years compared to the average 20 years for the single layer asphalt shingles.
Tile
Clay, terracotta, slate and concrete tile roofing is very common throughout the southwest and particularly on homes and businesses in the Las Vegas area. This type of material holds up well to the extreme weather conditions in Vegas and is particularly impact resistant to falling debris and hail. It also allows a certain amount of air circulation up under the tiles, helping to keep your roof cooler in the heat. Since it comes in a variety of colors and shapes, it is also extremely attractive. However, the weight may be a factor when selecting this type of material.
Foam Roofing
Foam roofing is most often used on flat surfaces, but thanks to its ability to flow when it is applied, foam can be put on almost any type of roof surface. With proper maintenance (every 10-15 years) this material can last more than 50 years. Foam roofs are also very light weight, much more so than more traditional roofing material options. Foam is also durable, impact resistant and very energy efficient. Foam roofing frequently produces an energy savings of 30% or greater when compared to the alternative roofing systems.
Single Ply Roofing
Single ply roofing is one of the fastest growing roofing applications for flat roofs in the world. Widely used in the Southwestern United States, these white-colored roofing systems are highly reflective and energy efficient, often Energy Star rated. Major manufactures including Firestone manufacture this product, and offer 10-30 year warranties. Single Ply roofs also offer creativity in the insulation package that can be installed underneath the membrane, with availability of R-30 and beyond.
Cool Roofs
During the summer months, most people wear lighter colored clothing because light colors reflect heat and sunlight, whereas dark colors absorb it. Buildings are the same as people. A dark-colored roof will be hotter than a light-colored roof.
The term "Cool Roof" refers to roofing materials that reflect the sun's energy from the roof surface. Cool materials for low-slope roofs are mainly bright white in color, although non-white colors are starting to become available for sloped roof applications. Cool Roofs must also have high emissivity, allowing them to emit infrared energy. For instance, metal roofing tends to have low emissivity and is not considered a cool material.
Cool roofs can reduce the roof surface temperature by up to 100 degrees Fahrenheit, thereby reducing the heat transferred into the building below. This helps to reduce energy costs (by keeping attics and ducts cooler), improve occupant comfort, cut maintenance costs, increase the life cycle of the roof, and reduce urban heat islands along with associated smog.
Energy Efficiency
In terms of energy efficiency and keeping your roof cool, one of the most important aspects is the ventilation and insulation in the attic, as much as the choice of material. Proper ventilation draws cool air in near the bottom of the roof line, and since hot air rises, the hot air should be properly vented at the top of the ridge line or attic, thus helping to keep a cool roof. In addition, the attic should have the proper amount of insulation to trap the warm air in and not let it seep down into the home or business.
LEED Certification
LEED, or Leadership in Energy and Environmental Design, is an internationally-recognized green building certification system. All sorts of new roofing materials are coming on the market that are considered "green." For example, solar roof shingles (rather than clunky solar panels) are becoming more common. Recycled synthetic shingles are made from recycled plastic or rubber — from things like recycled tires and plastic bottles — which are mixed with wood waste. These are lighter-weight than many other roofing materials, UV resistant, fire resistant and long-lasting (some have a lifespan up to 50 years). Many manufacturers are also moving to eco-roofing products that are made from elements like slate, wood fiber, clay and other natural and recycled by-products. Consumers should ask about new products on the market before making a green choice — new innovations are happening every day.
This article provided courtesy of Roofing Southwest, licensed, bonded and insured roofers serving the Southwestern United States for over 40 years.
About Roofing Southwest
With 40 years in the roofing business, the professionals at Roofing Southwest (formerly Sprayfoam Southwest) have more than 150 years combined experience working on all types of roofs, both commercial and residential. The company is licensed, bonded, and insured to conduct business in Nevada, Arizona, California, New Mexico, Texas, Colorado and Utah, and is able to take on all types of projects from small residential to large commercial projects, including The Orleans Hotel/Casino in Las Vegas, Nevada. Roofing Southwest works closely with clients, frequently engineering solutions to improve an existing roof as an alternative to replacement.
http://www.roofingsouthwest.com/las_vegas
# # #