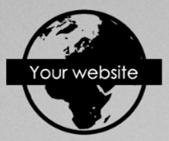 service packages is a value-added and complimentary 3-month guarantee
Dublin, Ireland (PRWEB) October 13, 2011
Ardor Backlinks continues its objective of offering a highly successful, premium backlink service through its cleanly rebranded website which is based around a new user-friendly platform, launching on October 15, 2011. Ardor Backlinks has thousands of partner websites that are some of the highest PageRank available and offers a customizable service to meet robust backlinking needs or small requests. It is a personalized service which always results in higher page-ranking through Google and other search engines across every industry. Through the customized service, Ardor Backlinks can handle one-time requests or ongoing backlink promotions.
As a bonus to creating an account through Ardor Backlink's new website and as an outlet to illustrate the value and success of its services, Ardor Backlinks is offering five free backlinks to test the service with a 100% satisfaction guarantee. Ardor Backlinks distinguishes itself and offers transparency of its service through the following:

All backlinks are guaranteed to be hand-made
Each link is automatically tested and validated by Ardor Backlinks Software every day
After the backlinks are validated, Ardor Backlinks also pings the links to alert search engines of new content
Ardor Backlinks monitors the major search engines and notifies you when your links become indexed
Ardor Backlinks' number one priority is getting its consumers ranked as high as possible on Google and other search engines. Included in all service packages is a value-added and complimentary 3-month guarantee and the option to add-on a 6-month or 12-month guarantee at a small cost, all to ensure backlinks are valid throughout each time period.
For more information please contact email: service(at)ardorbacklinks(dot)com or +353 863 989 757.
###