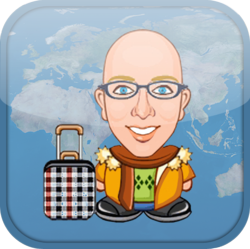 MyTravelCoach enables people to experience the benefits of travel even if they find the process of planning a trip tiresome or intimidating.
Melbourne, Victoria, Australia (PRWEB) October 17, 2011
MyTravelCoach was created to take the stress out of travel planning and is dedicated to helping people explore the wonders of the world.
MyTravelCoach features include:

Project Management for travel planning tasks
Provides the best available resources to achieve each task
Packing lists
Keeps travel details handy for filling out Arrival/Departure Cards
Navigation assistance for airport transfers
Specialised advice for Business and Leisure travel
Stephen N Walker was inspired to create MyTravelCoach so that more people can share the wonderful experiences Travel can provide. He traveled with friends to Europe and Hong Kong in 1995 and returned home a different and better person. Since then he has regularly traveled overseas and continues to be inspired by other cultures around the world. His dream is to share travel tips with people around the world and encourage others to create their own amazing memories by reducing the stress involved in organizing travel.
He hopes you share his excitement about MyTravelCoach and would be delighted to provide more information and a promo code on request.
Source:
Stephen N Walker
Travel and Technology enthusiast who regularly
writes articles for Hometravelagentsite and other
Travel sites, concentrating on travel inspiration and advice.
http://www.travelcoachapp.com/
http://www.hometravelagentsite.com/
###