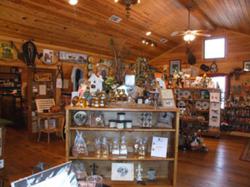 Demand is going be high this year," said Swanson, "so we're encouraging our customers to get their orders in early!
Cloutierville, Louisiana (PRWEB) October 18, 2011
Natchitoches Pecans, Inc. is happy to announce an early start to this year's fall harvest season—about three weeks earlier than last year.
Though the past few months have been quite dry overall, Natchitoches Pecans' 2011 crop looks to be better than the 2010 crop. "We were lucky enough to get ample rain at the critical times. Our trees have a good load of pecans from top to bottom," said co-owner Julie Swanson.
This family owned and operated company has been hard at work in preparation for the upcoming harvest—picking up broken limbs in the orchard, bush hogging, and more—but the Swansons are already thinking about Thanksgiving and the winter holidays as well. To highlight what is promising to be an exceptional batch of pecans this fall, Natchitoches Pecans will be offering a new product for the holiday season: Praline Pecans.
Natchitoches Pecans' traditional-style Praline Pecans are carefully coated with a sweet, melt-in-your-mouth glaze for a fresh and delicious taste that can rival even the best New Orleans pralines. Whether eaten on their own, crumbled on top of ice cream, or chopped up and baked into homemade cookies, these gourmet pecans are sure to be a hit at any special occasion or holiday event this year.
The Natchitoches Pecans family prides itself on not only on the high quality of its products but the personalized service it offers to every customer as a small business. If you're looking to make your holiday gift shopping easy, simply provide the Swansons with your list of addresses, and they'll take care of the rest—they'll even include a card with your special greeting in each box. But don't wait too long to do it: "Demand is going be high this year," said Swanson, "so we're encouraging our customers to get their orders in early!"
Established in 1987, Natchitoches Pecans, Inc. is a family owned and operated pecan orchard. Mark Swanson sees to the everyday operations, his wife, Julie, takes care of Little Eva's Pecan Store and the mail-order business, and their mothers, brothers, sisters, nieces, and nephews all help wherever needed. Natchitoches Pecans is proud to provide high-quality, gourmet Louisiana pecans for all of its customers.
###