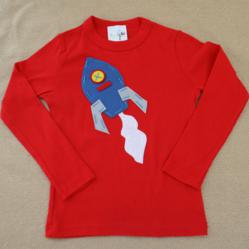 When purchasing these items as gifts, you'll be giving twice.
Wilton, CT (PRWEB) October 18, 2011
This holiday season, Blue Star Bazaar is offering unique gift ideas by featuring the following products which give a portion of proceeds to non-profit charities for women and children. Shoppers can find the perfect gift while helping a good cause.
(1) Green Egg felt appliqued t-shirts feature whimsical designs for children. The company is affiliated with the Haiti Project, a non-profit that provides work and much needed cash for women in Haiti. Also, all felt appliques are made from 100% post-consumer plastic.
(2) Behind the Glass Pendants can be personalized with a monogram. A portion of proceeds benefits the Hogar de Amor Orphanage and Jungle School in Honduras.
(3) Whimsical felt purses, totes, and clutches by Shiraleah make a stylish and affordable gift for trendy ladies. Shiraleah donates 3% of all the purchases from this collection to a center for disabled children in Hanoi, Vietnam. Run by a medical team, the organization works to rehabilitate the children and reunite them with their families.
(4) Super soft vintage inspired pajamas for children from Powell Craft bring a classic feel to Christmas morning. A percentage of all Powell Crafts children's nightwear sales is donated to Mobile Creches. This is a charity in India for which provides chilcare services to help young children and their working mothers.
Blue Star Bazaar, founded in 2010 by Megan LaBant Abrahamsen, is an online retailer of unique gifts for women and kids. For those looking for unique gift ideas, Blue Star Bazaar offers a range of products that meet the tough standards of quality, individuality, style, and value. Product categories include jewelry, scarves, watches, handbags, t-shirts, toys, and home accessories. Find the perfect gift at Blue Star Bazaar, headquartered in Wilton, CT.
###