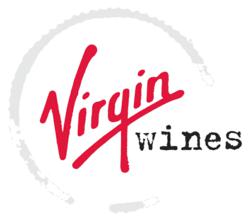 Norwich (PRWEB UK) 14 October 2011
1,500 wine lovers coming together to enjoy their favourite tipples, winemakers keen to show off their handiwork, and the Virgin Wines team on hand to offer advice and help customers buy wine. This was very much the story of the day at Virgin Wines biggest ever London wine tasting, which took place on Saturday.
It was the seventh year running that Virgin Wines has held its National Wine Tasting event in London. The Lawrence Hall at the Royal Horticultural Halls played host to the event, which saw more customers than ever before attend the annual wine tasting extravaganza.
When the doors opened at 11.30am, enthusiastic customers – 1,500 in total – were equipped with a tasting glass and invited to try their way through up to 250 wines from Virgin Wines' latest range. To help them get started, customers could "Define their Style" to establish which styles of wine they preferred. Relevant tables were then presented around the room where customers could try, and discover, more delicious wines from each style category. But if that all sounded a little too much like hard work, customers could simply work their way around the room trying whichever wines took their fancy.
Winemakers and winery representatives from around the world attending the tasting were keen to chat to customers and show off their wines, while customers got the chance to meet the heroes responsible for making their favourite wines. The Virgin Wines' team were there on mass to ensure the day ran smoothly.
Tasting partners Waiter's Friend, Gorvett and Stone, Godminster, Fudges, The Well Hung Meat Company and Domino's spent time inviting customers to try their products, while wine glass company Riedel hosted two tutored tastings. The latter demonstrated how the shape of a wine glass matters when drinking wine and those attending took away a set of four wine glasses worth £80.
By the end of the afternoon, the room was bursting with raucous conversation, wine glasses were filled with customers' favourite wines of the afternoon and bins were overflowing with empty bottles - all a sign of a successful seventh tasting.
Speaking after the event, Jay Wright, Managing Director at Virgin Wines said: "Our London tasting is our flagship wine tasting and this year was our biggest and best yet with 1,500 customers attending. The vibe during the day was incredible and we hope that everyone had as much fun as we did. We can't wait to come back again next year."
###