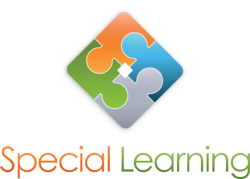 Special Learning thanks its strategic partner, SBSA, for lending its group of experts to enable SL to continue to develop better evidence-based Autism teaching products.
Chicago, IL (PRWEB) October 13, 2011
Special Learning, Inc., an online comprehensive Autism solutions company, today announced the formation of its Clinical Advisory Board. Special Learning is dedicated to providing evidence-based Autism information and Autism teaching tools that are firmly grounded in the principals of Applied Behavior Analysis (ABA). The addition of these highly talented individuals with extensive expertise in ABA intervention therapies, research and ASD diagnosis will bring significant value, both in the areas of new product development and quality review for Special Learning.
As the quality review team for Special Learning, members of the Clinical Advisory Board will help ensure that the Company remains the finest resource for autism related information, tools, autism teaching products and ABA services. Together, the Clinical Advisory Board represents over 50 years of combined expertise in the field of autism intervention, clinical research in the area of Applied Behavior Analysis (ABA) and ASD diagnosis and assessment; they are considered some of the finest practitioners in their respective fields.
Special Learning is very excited about the creation of the Clinical Advisory Board. With their deep knowledge, clinical expertise, education, and dedication, Special Learning will be able to take their business to a whole new level of development of its business model.
About Special Learning (http://www.special-learning.com)
Special Learning is dedicated to becoming the global leader for autism and Applied Behavior Analysis (ABA) solutions by leveraging technology to offer every person diagnosed with Autism Spectrum Disorder (ASD) attain an abundant and fulfilling life. Through their extensive information and resource portal, Special Learning provides the global autism community with a broad range of free, valuable resources, including original articles, expert blogs, extensive directories, and downloadable tools. Their product line includes iPhone and Android apps., web-based applications, downloadable tools, ABA training & education products, and professional services designed to empower parents, teachers and providers so that they can help individuals with autism move up the skills spectrum intuitively, successfully and affordably.
# # #