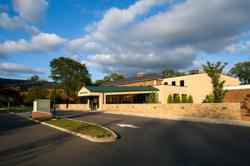 Berkeley Heights, NJ (PRWEB) October 17, 2011
Twenty-four Summit Medical Group physicians, representing 17 medical specialties and services, have recently been honored by Castle Connolly Medical Ltd., as "America's Top Doctors."
The Summit Medical Group physicians honored are:
Kerry S. LeBenger, Allergy/Immunology
John D. Cunningham, Breast Surgeon
Jerrold S. Lozner, Breast Surgeon
Gregory R. Sachs, Cardiologist
Daniel R. Schwartz, Cardiologist
Robert D. Slama, Cardiologist
Sam Kim, Dermatologist
David Cooper, ENT
Robert Fuhrman, Endocrinology
Robert L. Rosenbaum, Endocrinology
John F. Tabachnick, Family Medicine
Tamir Ben-Menachem, Gastroenterologist
Richard S. Nitzberg, General Surgeon
Lloyd Alterman, Internist
Maurice A. Ferrante, Internist
Douglas M. Roth, Internist
Michael B. Wax, Oncologist/Hematologist
Joseph Barmakian, Orthopedist and Hand Surgeon
John Hurley, Orthopedist
Jed A. Kwartler, Otologist/Neurotologist
Peter Hyans, Plastic Surgeon
Avrim Eden, Quality Heath Care Services
Hendricks. H. Whitman, Rheumatology
Bernard A. Rawlins, Spine Surgeon
Castle Connolly Medical Ltd., a health care research and information company, annually publishes several top doctor lists. Highly skilled, exceptional physicians are selected through a rigorous screening process, including peer review and peer nomination. Criteria for selection include education, board certification, advanced training, leadership positions, and professional experience.
Summit Medical Group physicians have been honored by Castle Connolly as "Top Doctors" for eleven consecutive years.
Providing exceptional primary and specialty care since 1929, Summit Medical Group has pioneered information technology advances with its electronic health records and electronic prescribing program. With more than 225 highly qualified healthcare providers, it serves as a unique model of healthcare in New Jersey. Through its nationally recognized award-winning customer service program, Summit Medical Group treats more than 55,000 patients per month at its Berkeley Heights campus and area satellites in Bayonne, Berkeley Heights, Millburn, Shorts Hills, Summit, Warren, and Westfield. NJBiz magazine named Summit Medical Group one of the Fifty Fastest Growing Companies in New Jersey. Summit Medical Group is a member of the American Medical Group Association For more information, visit http://www.summitmedicalgroup.com.
###