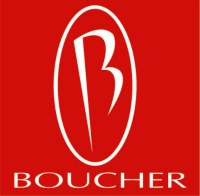 Milwaukee, WI (PRWEB) October 13, 2011
Two local Oprah Winfrey Show fans drive home in 2012 Beetles they received on the "Ultimate Favorite Things" episode.
Today, Boucher Volkswagen of Franklin, the premier Greater Milwaukee Volkswagen dealer, welcomes the all-new 2012 Beetle to its showroom floor, and hands over the keys to two local Oprah Winfrey Show fans who received free 2.5L 2012 Beetles as giveaways on Winfrey's "Ultimate Favorite Things" episode that aired November 17, 2010.
Redesigned for only the second time in history, the sportier 2012 Beetle is a modern interpretation of the iconic Beetle design. It balances classic beauty with modern edge and no-compromise German engineering, offering enhanced performance and fun-to-drive dynamics that define the Volkswagen driving experience.
"Boucher Volkswagen of Franklin is thrilled to offer Wisconsinites one of the most highly anticipated vehicles of the 21st century—we know Beetle fans have been eagerly waiting for this day," said Pat Easterlin, General Manager of Boucher Volkswagen. "Yet, with its fierce and sporty design, extra cargo space and improved fuel economy, the 2012 Beetle is sure to gain a new generation of admirers as well."
Boucher Volkswagen will host Wisconsin's two recipients on October 13th, 2011 at 6:30pm. We would like to invite all media partners, customers or future customer to stop by and witness a piece of Oprah's legacy at work!
For more information on the Greater Milwaukee Volkswagen dealer or the 2012 Beetle models, including additional trim options, vehicle specifications and images, visit http://media.vw.com/models/beetle.
About Boucher Automotive Group
The Boucher Group is ranked in the Nation's top 100 Megadealers and Arthur Anderson & Company rank Boucher 26th in Largest Privately Owned Companies. The Boucher Group, in addition to its 16 dealerships, has a full service management company, in-house Advertising Agency, a Fleet Group, a Leasing Company and employees over 900 people. In 2010, the Boucher was named to the Automotive News Top 125 Dealers List.
About Volkswagen of America, Inc.
Founded in 1955, Volkswagen of America, Inc. is headquartered in Herndon, Virginia. It is a subsidiary of Volkswagen AG, headquartered in Wolfsburg, Germany. Volkswagen is one of the world's largest producers of passenger cars and Europe's largest automaker. Volkswagen sells the Beetle, Eos, Golf, GTI, Jetta, Jetta SportWagen, Passat, CC, Tiguan, Touareg and Routan vehicles through approximately 600 independent U.S. dealers. All 2012 Volkswagen models come standard-equipped with Electronic Stability Control. This is important because the National Highway Traffic Safety Administration (NHTSA) has called ESC the most effective new vehicle safety technology since the safety belt. Visit Volkswagen of America online at http://www.vw.com or media.vw.com to learn more.
###