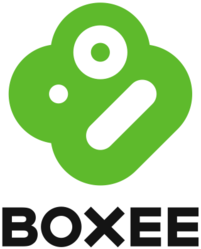 It's great that college sports fans can now make these apps part of their Saturday morning routine as they get pumped for the big game
Orlando, FL (PRWEB) October 13, 2011
XOS Digital, Inc., the leading provider of content management solutions and digital media services for collegiate and professional sports organizations, today announced the launch of two new college sports apps on Boxee's popular Internet TV platform, making the company the first to bring college sports to the software. This service will create a cutting edge on-demand college sports platform fans to watch current and classic content on-demand.
The XOS Digital apps on Boxee will stream the largest collection of current and classic content available. Fans are now able to play, pause and replay their favorite moments from some of the most watched games and documentaries in history. By going to SECOnDemand.com and XOSSports.com to sign up for "My Library", fans will have access to a content library and the ability to purchase premium content on Boxee.
Boxee's award-winning software brings video from the Internet to the TV in a way that makes sense for a large screen and remote control. Since Boxee's debut in 2008, over-the-top (OTT) devices have skyrocketed in popularity. With 2 million users across a variety of devices, Boxee has quickly established itself as a leader and innovator in the space. Presently, more than 30 percent of households in the U.S. have an internet enabled television or device. Technology research firm Forrester predicts that by 2012, more than 50 million U.S. homes will have a television that is directly connected to the internet.
"We're always looking to add more sports content to Boxee," said Andrew Kippen, vice president of marketing, Boxee. "It's great that college sports fans can now make these apps part of their Saturday morning routine as they get pumped for the big game, and relive all the highlights afterward from the comfort of their couch."
Upon launch, the XOS Digital apps on Boxee will offer full access to original programming including:

Pre-game analysis from the XOS Digital Studio during the week
Post-game highlights immediately after the game as well as a "Game of the Week" extended highlight
Full games are available to purchase and watch Sunday morning
Classic games and documentaries dating back to the 1950's
"The XOS powered apps on Boxee will create an in-depth library for consumers to access on-demand college sports content through their Boxee device," said Chris McCleary, CEO, XOS Digital. "Over-the-top devices are quickly catching on as the future of television viewing."
About XOS Digital, Incorporated
XOS Digital is the leading provider of advanced technology products, digital system design and integration, content management solutions, and integrated media services to sports teams, athletic organizations and sports marketers in North America. The XOS portfolio of technology products and services enhances the performance and image of more than 900 teams in the NFL, NBA, NHL, NCAA, WNBA, NAIA, MLB, AFL, Euroleague and other leading sports organizations. The advanced XOS Digital Sports Network Platform powers the revolutionary SEC Digital Sports Network enabling the broadest, multi-platform distribution of SEC Sports media content. For more information, visit http://www.xosdigital.com.
About Boxee, Inc.
Boxee is a new way to think about TV. We believe TV should be personal. With a Boxee connected to your TV, you can watch any TV show from the Internet, movies from services like Netflix, VUDU, MUBI, and OpenFilm, and enjoy all the rest the Internet has to offer that will never make it to broadcast TV. We believe your TV should be connected to your friends. Boxee automatically delivers video recommendations from your friends on Facebook and Twitter to your TV and lets you share stuff with them from the click of the remote. Nearly two million people use Boxee to enjoy their entertainment. Learn how you can join them at http://www.boxee.tv.
###